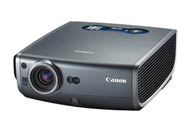 Canon today released two new projectors. According to Canon, the new Realis WUX10 Mark II and the new Realis SX80 Mark II are for users that want to be able to fine-tune the displayed image.
The new projectors feature Canon's new Photo Image Mode, which offers advanced adjustment tools for the intensity of color, as well as color temperature. The projectors also feature a new Ambient Light function, where you can select a preset that adjusts the projector appropriately based on the lighting used in the room.
The Realis WUX10 Mark II natively supports WUXGA resolution, and has a brightness of 3200 lumens. The Realis SX80 Mark II supports SXGA+ resolution and a brightness of 3000 lumens.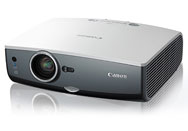 Canon has set the prices for the Realis WUX10 Mark II at $12,999 and the Realis SX80 Mark II at $3999. Both projectors are available now.
For a limited time, Canon is offering a free replacement lamp for the new Realis WUX10 Mark II and Realis SX80 Mark II, as well as the older Realis SX80 and Realis SX800. The offer ends on December 31, 2009.