Content creation isn't easy at the best of times. And when you factor in things like SEO, it becomes even harder. Wish you could get your writing done with the snap of a finger? With Write Bot, you sort of can. And since a Lifetime Pro Subscription is on sale this week for hundreds less, it's economical too.
Write Bot is an AI-powered content creation tool that's ideal for use in writing blog posts, articles, social media ads, product descriptions, and more. Just enter some basic information about the content you want and within seconds the app provides you with something that's ready to be edited and posted.
Content written by Write Bot conforms to SEO best practices, which is important if you want to improve your Google ranking (Hint: You do). You can generate up to one million words per month, access priority email and chat support and it's widely compatible with all devices that use a modern browser.
Related: Become a more organized writer with Scrivener 3, on sale for a limited time.
If you're tired of wasting time generating content that's underperforming, then do yourself a favor and check out Write Bot. And since their Lifetime Pro Subscriptions are on sale, the risk is minimized.
Get a Lifetime Pro Subscription to Write Bot on sale this week for an affordable $39.99.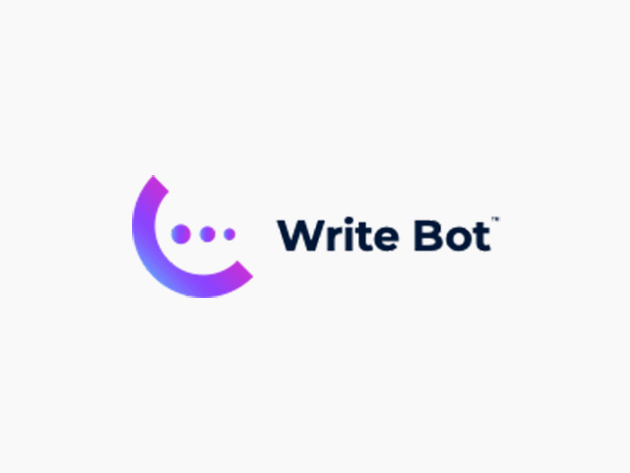 Write Bot™ Harness the Power of AI Content Creation: Lifetime Pro Subscription – $39.99
Prices subject to change.