Editor's Note: The following article is reprinted from CIO.com. Visit CIO's Macs in the Enterprise page.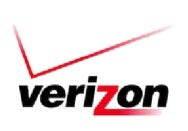 Verizon's new television attack ad aimed squarely at disgruntled AT&T iPhone users exposes a chink in Apple's armor. Simply put, iPhone users are fed up with AT&T's shoddy network coverage and arrogant customer service.
So is Verizon priming the iPhone pump in anticipation of carrying the storied smartphone next year? Don't hold your breath. "I don't think Verizon will be getting an iPhone for a couple years," says Gartner analyst Phillip Redman. "Apple would need to develop it on a different platform than it does today and would be expensive to build."
AT&T's exclusive hold on the iPhone runs out June 10, 2010, and customers hope that Apple won't extend the contract. Rather, they're hoping that Apple will follow its pattern in Europe where the iPhone started out under an exclusive wireless carrier and then was opened up to other carriers. They're hoping the same will happen in the U.S. They're hoping to see Verizon carry the iPhone-and many say they'll be steamed at Apple if this doesn't come to pass.
"I bought an iPhone and had to return it due to poor service," says Ronda Atkinson of Arizona. "The coverage is very poor. When I called AT&T repeatedly for assistance, each time they told me that the service was 'excellent' in my area, which was not even close to true."
One reader, a self-proclaimed Apple fanatic, refuses to leave Verizon because "AT&T has the worst service next to Sprint." Another reader told me he jailbroke his iPhone to work on T-Mobile's network. T-Mobile, he says, has "a Tier 3 technical department, which happens to help users that have an iPhone."
Surely, consumers will hold Apple accountable if Apple decides to extend the AT&T exclusivity contract for the iPhone. So far Apple has been able to deflect iPhone criticism such as poor battery life and the new iPhone 3.1 software update disabling corporate Microsoft Exchange e-mail access for some first-gen iPhone and iPhone 3G users. With AT&T iPhone exclusivity, though, "Apple is shooting themselves in the foot," says a reader.
Verizon is tapping into this growing consumer discontent. Its new television ad displays two maps of the U.S. showing 3G coverage of AT&T's 3G network and Verizon's network. AT&T's map is sparsely dotted with blue dots showing coverage that looks more like whiskers on an adolescent boy. Verizon's map with red dots, on the other hand, looks like the entire country is lit up. The ad's slogan: "Want five times more 3G coverage? There's a map for that."
Gartner's Redman, however, isn't convinced. "Although in general Verizon has better overall coverage than AT&T, I would be surprised if it was measured by five times."
Verizon is clearly getting restless with the iPhone: The carrier's aggressive ad strikes at the heart of the problem with the AT&T-Apple deal, brings iPhone fans to Verizon's corner, and takes a sideswipe at Apple. And this week Verizon and Google dished about a new partnership that focuses on bringing handsets running Google's Android OS to Verizon's network, which could rival Apple and AT&T.
Verizon's moves further muddy the future of a Verizon iPhone. Meanwhile, analysts take up different sides. Morgan Stanley's Kathryn Huberty said last week that Apple's smartphone market share could double to 12 percent if iPhones are sold through more carriers.
But market researcher iSuppli analyst Francis Sideco believes Apple will benefit by staying with AT&T. "The main reason Apple is likely to stick with AT&T beyond 2010 is the relatively wide usage and growth expected for the HSPA (high-speed packet access) air standard used by the carrier for 3G data," as opposed to EVDO (evolution data only), a high-speed wireless broadband standard used by Verizon, he wrote in a research note.
[Tom Kaneshige is a senior writer for CIO.com. Send him an e-mail or follow him on Twitter.]