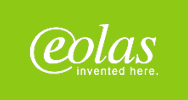 If you've been keeping up with your technology news over the years, the name Eolas may very well ring some alarm klaxons. The company famously took Microsoft to court for infringement, alleging that the software giant's Internet Explorer Web browser violated Eolas's patent on a Web browser containing plug-ins. That trial began in 1999; in 2005, the U.S. Supreme Court declined to hear an appeal from Redmond and two years later, the two companies finally settled. Now, Eolas is suing a host of other companies, including Apple, over the same patent.
Unsurprisingly, the suit itself is being filed in the U.S. District Court for the Eastern District of Texas, a region well known for its sympathy to plaintiffs in intellectual property cases. Also named as defendants in the suit are Adobe, Amazon, Blockbuster, Citigroup, eBay, Frito-Lay, Go Daddy, Google, J.C. Penney, JPMorgan Chase, Office Depot, Perot Systems, Playboy Enterprises, Staples, Sun Microsystems, Texas Instruments, Yahoo, and YouTube.
The chief difficulty for Apple and its co-defendants is that the chief patent in question—number 5,838,906—has been repeatedly upheld in Eolas's previous legal battle. Microsoft even teamed up with the open source community, with whom it frequently finds itself at odds, to attempt to fight the patent. If Redmond, with its sizeable war chest, was unable to overturn any of those rulings, it seems unlikely that any of these companies—Apple included—will be able to succeed where the house that Gates built failed.