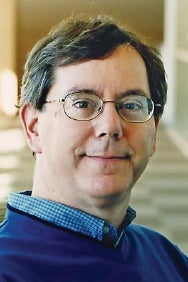 Another tie between the board rooms of Apple and Google has been cut, as Arthur Levinson resigned from the board of directors of the Mountain View, Calif.-based search giant while retaining the same position at One Infinite Loop.
Levinson is the chairman of biotech firm Genenetech. He's been on Google's board of directors since April 2004 and Apple's board since 2000.
If that sounds vaguely familiar, it's because this resignation is the mirror image of one that happened just a few months ago, when Eric Schmidt, Google's CEO, left the Apple board after questions were raised concerning a possible conflict of interest given competition between his company's Android smartphone operating system and Apple's iPhone.
In announcing Levinson's departure, Google offered no reason for the move, though it isn't very hard to guess. Since May, the Federal Trade Commission has been looking into whether things are too cozy between Google and Apple. Specifically, the FTC was looking into whether having board members serving at both companies violated the Clayton Antitrust Act of 1914, a section of which forbids someone from serving on the board of two rival companies when it would hinder competition.
The interests of Apple and Google have begun to overlap in recent years as both companies have gotten into the smartphone game—Apple with its iPhone and Google with Android. What's more, Google is working on the open-source Chrome operating system, which could be seen as a competitor to OS X.
Levinson's resignation would seem to remove the last tie between the boards of the two companies. However, Business Week points out that former vice president Al Gore, who sits on Apple's board, still is listed as a "special advisor" to Google.
Nevertheless, the Wall Street Journal reports that FTC Chairman Jon Leibowitz issued a statement Monday that seemed to indicate Washington's concerns about Google and Apple have been eased.
"Google, Apple, and Mr. Levinson should be commended for recognizing that overlapping board members between competing companies raise serious antitrust issues and for their willingness to resolve our concerns without the need for litigation," he said.