Western Digital announced Tuesday the launch of its new WD TV Live HD Media Player. The WD TV Live is an upgrade over the previous WD TV model, now adding Ethernet connectivity and digital theater sound to its extensive features. Available now for $149.99, the WD TV Live hopes to transform your television into a home media hub.
The concept remains the same: you plug the WD TV into a television set and any external hard drive. The WD TV is designed to take your media files from your external hard drive and play them on your TV. To that end, the WD TV Live is equipped with an HDMI port and a USB port. The device supports many different types of audio and video files, such as H.264, MKV, VIDEO_TS folders, and FLAC audio, and can play back HD video in full 1080p resolution.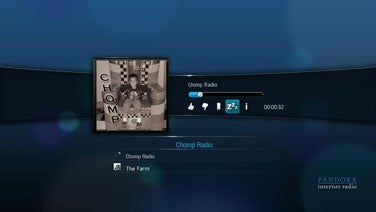 Western Digital says it designs products with users in mind and has paid particular attention to how user friendly the UI is. While providing high definition capabilities, it's designed to be easily navigable for the average user.
Since the introduction of the original WD TV, the Western Digital team has sought consumer input, WD marketing director Seema Lindskog told Macworld. In addition to offering an improved UI with a movie preview screen feature, the WD TV Live has two major advantages over its predecessor. First, it adds Digital Theater Sound (DTS) support (it previously supported Dolby Digital) for surround sound capabilities.
With the addition of an Ethernet port, the WD TV Live can access popular Web services such as YouTube, Pandora, and Flickr with the click of a button. It can also stream content from an external hard drive, a Mac, or a Windows PC.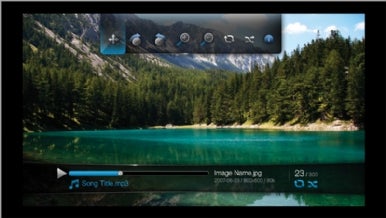 The Ethernet capabilities of the WD TV Live are supposed to help you centralize your media, though the WD TV Live itself does not have any storage capacity. While some people may see this an oversight, Western Digital seems to be targeting this product for users with large media libraries who would quickly fill up a built-in hard drive. Also, not including storage in the unit allows the company to keep the price down.