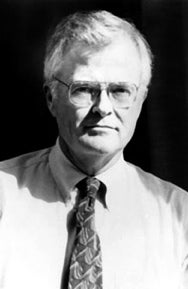 Update: Attorney Tim Nyberg from Psystar's law firm, Camara & Sibley LLP, contacted Macworld to clarify Psystar's position.
The legal tango between Apple and Psystar continues apace, with each company filing its own motion for a summary judgment by the man in charge, Judge William Alsup (pictured). A summary judgment would involve the judge finding in favor of one of the parties and ending the case. Otherwise, the case is scheduled to go to trial in January 2010.
According to The Mac Observer, Apple's and Psystar's motions concern the same central issue: the licensing of Mac OS X. In Apple's argument, Mac OS X 10.5's licensing agreement states that users own the physical media, but not the contents of that media, which they are only licensing. Psystar contends that users own both the disc and the operating system. A motion for summary judgment is a common legal move, however, so don't expect the judge to suddenly snap his fingers and decide who is right…and who is dead .
The deadline for Apple or Psystar to challenge their opponent's arguments is November 7. If Judge Alsup declines to issue such a judgment, then the dispute will go to trial as scheduled—unless of course Psystar and Apple reach some sort of settlement beforehand. Given Psystar's full-steam-ahead continuation of its business—including venturing into its own licensing scheme—we're going to deem that particular eventuality unlikely.
Note: When you purchase something after clicking links in our articles, we may earn a small commission. Read our affiliate link policy for more details.