Editor's Note: The following article is reprinted from Macworld UK. Visit Macworld UK's blog page for the latest Mac news from across the Atlantic.
Cracked iPhone applications freely available online are restricting the growth and potential of small-time developers particularly as they struggle to make a living in difficult economic times.
That's the findings of Macworld UK over recent weeks after speaking to several developers, some of whom are seeing just one legit sale compared ten pirated downloads.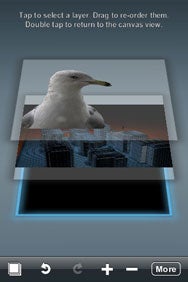 Typical of the problem is Ben Gotow of Gotow.net, who while still an undergraduate in the School of Engineering at Vanderbilt University, created the well-received Layers for iPhone and iPod touch.
Layers is a natural media painting application, which offers artists, designers, illustrators and digital dabblers a way to create drawings and paintings on their iPhone with up to five layers using a choice of eight high-quality brushes, a full range of color and transparency tools and full undo support. Once you're done drawing and painting, you can email your work as a PSD file with the layers intact.
The $5 application has sold relatively well but after a search following a Google Alert for "Layers for iPhone" and a chat with a tech journalist, Ben found his hard work was freely available on a Web site alongside thousands of cracked applications. The database showed a cracked version of Layers including 1.0, 1.1 and 1.3 updates had been downloaded more than 9,000 times.
"I was pretty shocked. I figured piracy would be a small issue since the jailbreaking community is estimated to be a few million phones at most," said Ben. "I debated a couple of ways of locking down cracked copies of the app, but in the end I decided to make the process of phoning home unobtrusive and give pirated users full access to the app."
Recently with Layers phoning home, Ben has been able to determine the number of legit sales each month compared to pirated copies installed on iPhones and iPod touches. The young developer believes that around $21,000 has been lost in potential sales due to cracked copies of Layers being available, although perhaps only 10 percent of that figure would actually legitimately pay for the application. Clearly for Ben, and others, piracy is not good for business, and also discorages all but 99-cent applications on the Apple iTunes App Store.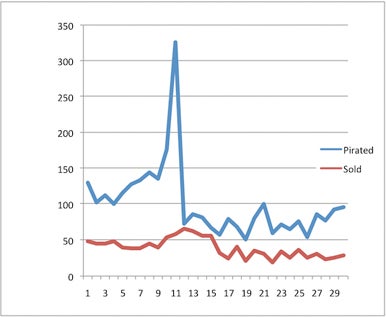 "I don't think Apple does enough to limit app piracy. Until recently, the iPhone marketplace was heavily biased toward 99-cent apps, and it made it difficult to justify the development of a complex application. While they've corrected the store by adding a list of Top Grossing apps, piracy is still making it difficult for developers to write expensive apps."
"Piracy does affect the bottom line. Building Layers was a major undertaking, and it's difficult to justify complex apps when piracy rates are so high. The market for painting tools on the iPhone is pretty small, and every sale helps justify the cost of development," insists Ben.
"I really enjoy writing iPhone apps and I've considered doing it full-time after graduation this spring. Cutting down piracy would probably boost sales and would help justify a career move in that direction."
The full Macworld UK Q&A profile with Ben Gotow on iPhone piracy can be found here.
When you purchase through links in our articles, we may earn a small commission. This doesn't affect our editorial independence.