Editor's Note: The following article is reprinted from GamePro.com. For more gaming news, visit GamePro's news page.
Namco is using its Facebook fan page to communicate more and more about its upcoming titles these days, particularly for its mobile game and more casual titles. Of note this week was the release of 13 new screens for Ace Combat XI: Skies of Incursion for the iPhone.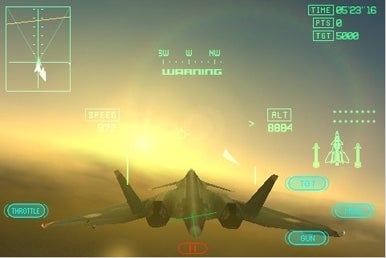 The game is technically a sequel to the PSP title Ace Combat X: Skies of Deception from 2006, though it focuses on many of the same battles from that game while telling the story of Falcon Squadron, a separate unit in the Aurelian Air Force. The game will use tilt controls, much like many of other air combat games in the App store, and their effectiveness was favorably received by those that saw the game at the Tokyo Game Show last month.