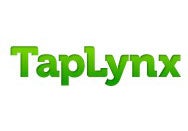 Now it's possible to create apps for the iPhone without knowing a lick of code. With the launch of TapLynx from NewsGator Technologies, anyone with Web-based content to share can build an iPhone app, replete with features like embedded video, Twitter hooks, and e-mail-to-a-friend.
You remember NewsGator, right? That's the company behind the popular Mac and iPhone RSS reader NetNewsWire. In fact, the case studies on display at the TapLynx website indicate that NetNewsWire 2.0 itself is built on the TapLynx framework. Other apps already leveraging TapLynx include Variety and All Things Digital.
Obviously, you wouldn't use TapLynx to create a brand new iPhone game or (yet another) Twitter client. But if your goal is to create a content-centric app with text, photos, and videos, the framework might just provide a smart shortcut. And since TapLynx supports sponsorship, display ads, and video pre-roll ads, monetizing your app should be pretty doable, too. A TapLynx license costs $3500 upfront, which should theoretically save you oodles of cash: You won't have to learn Cocoa, spend hours days months in development, or reinvent the wheel.
Note: When you purchase something after clicking links in our articles, we may earn a small commission. Read our affiliate link policy for more details.