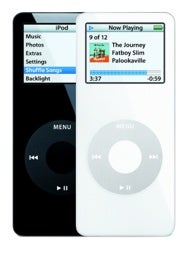 Update: Apparently, this support document is not new today, but rather an update of a document issued in August 2008 (Google cache), at which point Apple released the same information in a statement. Somehow, that slipped through my net. Apologies.
Stories of iPod batteries catching on fire are sadly nothing new—we've been hearing about them for over a year. But on Friday, Apple published a knowledge base document publicly acknowledging the problem—and that may be a first.
The article, Rare cases of battery overheating, specifically references first-generation iPod nanos that were sold between September 2005 and December 2006, which appears to be in line with the models investigated by the Japanese government in 2008. Apple says the problem is very rare and attributes it to batteries provided by a single supplier.
In these rare cases, the battery may overheat, causing the iPod's case to become distorted and the iPod to stop functioning. If you notice those symptoms or other signs of the battery overheating, such as discoloration, Apple suggests you stop using the iPod immediately and contact AppleCare. In addition, if you are concerned about the battery in your iPod nano, you can also contact AppleCare for a battery replacement.
The iPod nano isn't the only Apple product that's been dogged by reports of battery problems, however. Earlier this year, a U.K. man said his daughter's iPod touch overheated and exploded and an Ohio woman filed suit against Apple, claiming her son's iPod touch exploded in his pants and caught on fire. Apple has not to date issued any specific warning about iPod touch models.