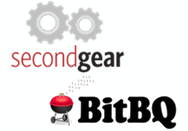 Second Gear's FitnessTrack and Emergency Information iPhone apps are dead…long live BitBQ's FitnessTrack and Emergency Information! Yes, Second Gear developer Justin Williams has sold his two apps to BitBQ's Patrick Burleson.
The reason? Those pesky App Store blues. Williams voiced his dissatisfaction with the layers of bureaucracy, idiosyncrasy, and just plain crazy surrounding the development of iPhone apps back in July:
I no longer enjoy building software for the iPhone because of the bureaucracy and infrastructure that surrounds it. […] As it stands, it's too much effort with too little reward when compared to distributing software on my own terms on the Mac platform.
Burleson in turn made him an offer for the two apps, which will now be developed by BitBQ. Meanwhile, Williams will refocus his efforts on Second Gear's Mac software programs, Check Off, Today, and a new program that he has yet to announce.
While the net result may be nil for Apple—one developer lost, another gained, and the same number of programs on the store—it's still worthwhile to note yet another case where a developer's frustration with Apple is causing him to put his money where his mouth is. Will it make a difference? The recent addition of in-app purchase for free apps suggests that Apple is open to making changes that will help developers, even if the company is reticent to publicly engage in discussion of the issues.