A recent study from Cambridge University illustrated the advantages of being multilingual. Wish you were a better problem solver or more outgoing? Then give your self-confidence a shot in the arm with a lifetime subscription to Babbel, offered this week with savings of $399 off the regular price.
Babbel makes language learning fun and easy. In fact, using their unique training methods, you could become conversational in as little as one month. You simply sign in to the app, select which language you want to learn (there are 14 in all), and start going through the lessons.
With Babbel, lessons are only 10-15 minutes long so they're super easy to fit around a busy schedule. It uses speech recognition tech to ensure correct pronunciation, you'll have access to personalized review sessions, and the app is yours for life so you can go at your own pace.
Related: These award-winning translation earbuds are also on sale for a limited time.
If you want to better yourself — both professionally and personally — then learning a new language is widely documented as being effective. And since you can get this popular app (they have over 10 million users worldwide) on sale for a limited time only, it's definitely cost-effective.
Get a lifetime subscription to Babbel Language Learning for just $199.97.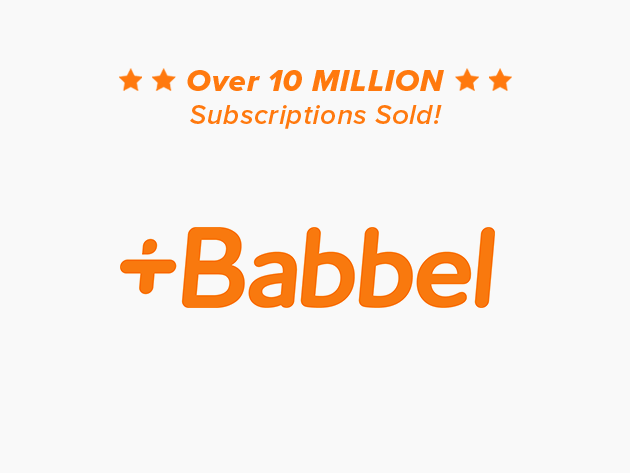 Babbel Language Learning: Lifetime Subscription (All Languages) – $199.97
Prices subject to change.