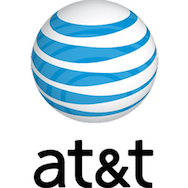 Apple's U.S. carrier partner, AT&T, may not have had the blockbuster quarter that Apple had, but it's certainly no slouch, according to its third quarter results. The wireless provider netted income of $3.2 billion on revenue of $30.9 billion in its most recent quarter. That's flat for the company, which also made $3.2 billion in the same quarter last year, as well as in its second quarter this year.
The highlight of the results, for us Apple watchers, is that the provider activated 3.2 million iPhones in its third quarter, a record number that beats the 2.4 million iPhone 3G units activated in the same quarter last year by 33 percent. Almost 40 percent of those activations were customers who were new to AT&T, proving that the handset continues to bring in subscribers for the provider, despite complaints about service. The 3.2 million iPhone activations also means that AT&T makes up close to half of the 7.4 million that Apple sold in its last quarter, which likely makes it the largest single carrier of iPhones in the world.
The iPhone wasn't the only smartphone gain either: AT&T also saw a record quarterly increase in what it terms "integrated devices"—those that feature QWERTY or virtual keyboards in addition to standard voice functionality. Those numbers suggest the day of the conventional cell phone is rapidly waning.
In addition, AT&T saw a record low for subscriber churn—a mere 1.43 percent departed the carrier, compared to 1.69 percent in the same quarter last year. To sum up: more subscribers in, and fewer out.
Given the high rate of adoption at AT&T, are there still opportunities for Apple to pick up subscribers by opening up to multiple carriers? So think some analysts, though given Verizon's recent partnership with Google and that network's latest shots across Apple's bow, a deal between those two companies looks increasingly unlikely.