Seeking personal development opportunities? Then it's a good idea to learn how to play a musical instrument. Not everyone, however, has time for expensive professional lessons. So, if you want an alternative, you might try a lifetime subscription to Skoove Premium.
With over one million users, Skoove Premium may be the most popular platform for learning how to play the piano. It introduces you to the basics, shows you how to play chords, and it listens to your progress so you'll know where you need to improve. And once you get the hang of it, you'll learn how to play actual songs from some of the world's top musicians.
Other Notable Savings: Get Windows 11 Pro bundled with MS Office Pro 2021 for just $49.99.
Skoove Premium gives subscribers access to over 400 lessons, one-on-one support from real instructors, and the opportunity to take special courses too. That means that while success isn't guaranteed, they give you every opportunity to make the most of your training. And many find it very effective which is why it's been featured by the likes of Forbes, Apple, Wired, and more.
Get a lifetime subscription to Skoove Premium for a limited time at half price — Just $149.99.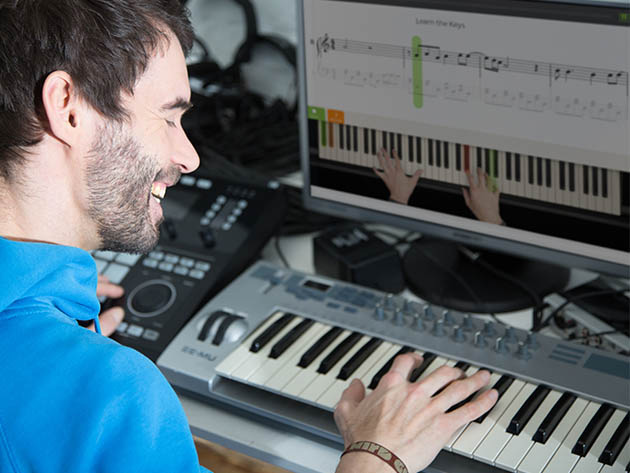 Skoove Premium Piano Lessons: Lifetime Subscription – $149.99
Prices subject to change.