The Toy Bot game series from Iugo Mobile Entertainment, now with several titles to its name, centers on a clever concept: You control a bulbous little robot who finds himself stuck in unfamiliar terrain. Armed only with his grappling hook, his magnetic boots, and the serendipitously placed objects in his environs, Toy Bot needs to find his way out through an ongoing tangle of physics-based adventures.
When Peter Cohen reviewed the original Toy Bot Diaries, he wrote: "The game is a lot of fun, but it's a bit too in love with the iPhone's interface for my liking."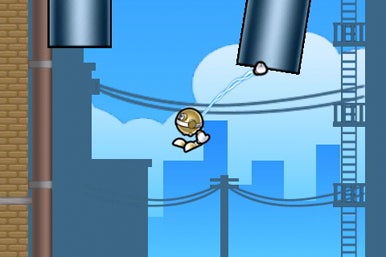 I'm sorry to report that Toy Bot Diaries 2 suffers from the same weakness. It takes some time to really get comfortable with Toy Bot's controls; you'll need to master a mixture of tilting, tapping, tapping-and-holding, tapping elsewhere, and—of course!—timing to feel fully in control of the robot's movement. I've never been a fan of tilting the iPhone away from myself to move the character, and so I'm disappointed that it remains a key element of the game in Toy Bot Diaries 2. And for a game so focused on exploiting the iPhone's unique controls, I find that the controls feel soft too often: My tilting while swinging Toy Bot on his grappling line doesn't always feel like it's being interpreted as well as it should be.
On the plus side, the game retains its predecessor's attention to visual detail: Things in Toy Bot's world look terrific, with bright, well-drawn visuals and smooth animations, and they sound great, too. There's no doubt that if you're a fan of the first game in the series, the first sequel will be right up your alley.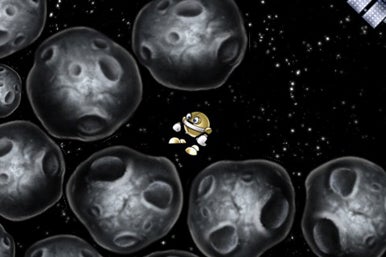 Toy Bot Diaries 3 fares similarly, but is actually my favorite of the Toy Bot trilogy. This adventure takes place in space, and the physics get slightly wonkier—which works to the game's benefit. With gravity askew, Toy Bot can float around, which ends up making easier to get where you're heading in a timely fashion. I'm also very appreciative of the celestial arrows in this version, which guide you a little more explicitly on where you should next be headed. The overzealous implementation of touch controls is the same as in the two prequels, but floating makes it decidedly less annoying in this version. Three times really is the charm.
Or is it? Because the fourth entry in the Toy Bot oeuvre is Spy Bot Chronicles, and it leaves behind some of the frustrating controls in the first three entires—to very positive effect. In this chapter of the saga, Toy Bot has been kidnapped (by Thief Bot, of course), and you now must guide Spy Bot to rescue him.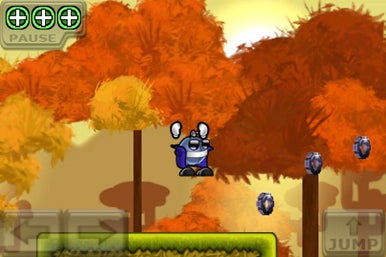 All the hallmarks of the Toy Bot series—the superlative visuals, the perfect soundtrack—are present in Spy Bot Chronicles. But this is a spinoff, not a sequel: The game really plays as a more traditional platformer, compete with a virtual control pad and jump button.
That's obviously a major shift from the strictly physics-based approach, but it's one that suits the characters and design quite well. Physics still play a factor; there are plenty of moving surfaces (spinning wheels, falling logs, and such) to ride on (and fall from), and the attention to detail is impressive. I've played many platformers on the iPhone, and I don't think any feel as impressively deep as Spy Bot Chronicles. There are many, many hours of gameplay here, far more than in any of the Toy Bot games.
If the physics-centric Toy Bot Diaries are more your style, it's worth noting that Toy Bot Diaries Compilation combines all three chapters of the Toy Bot series into one $4 game. But now that i've played them all, Spy Bot is my unequivocal favorite.
[ Lex Friedman is a frequent Macworld contributor.]