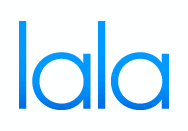 Online music service Lala seems to be everywhere recently. The company is one of Google's partners for the search company's recently unveiled music search, and Lala's also got its own iPhone app in the works—just like everybody else in the world, probably.
The app, which TechCrunch recently demoed, lets users access their Lala library from their iPhone, streaming songs to the device over Wi-Fi or the 3G network. Users can shuffle their existing music, view playlists they've created on the Lala Website, and, of course, add new music. And it integrates with Facebook, letting you publish which tracks you're currently listening to. You can check out TechCrunch's full video below.
Lala is a little bit different from other music services. It lets you listen to any song in its extensive 7 million track catalog for free once—after that, you'll have to pay $0.10, but then you can stream the track as many times as you want. Downloading an MP3 file costs just $0.79 more.
The Lala application isn't the first streaming music app to come to the iPhone— Pandora Radio has been around for a while, and music store Rhapsody recently released its own iPhone application for subscribers. And Lala will suffer from the same shortcomings as any other iPhone music app, being unable to play in the background or, presumably, let you download MP3s directly to the device. Still, it will give music lovers another option for carrying their tunes with them wherever they go.
Lala has submitted the program to the App Store, and it's currently awaiting approval, which means we could see it anytime between now and when humans successfully colonize Mars.
Read more…