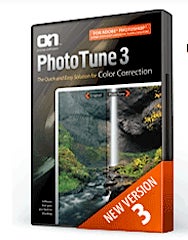 The following article is excerpted from Digital Arts.
onOne Software has announced a range of new products including PhotoTune 3 for Adobe Photoshop and Lightroom.
PhotoTune 3 is aimed at pro and serious enthusiast photographers. The software optimizes photographs through a range of advanced adjustments with a intuitive fuss-free interface. onOne says users can create stunning adjustments in just one or two clicks as well as tweaking advanced settings. An improved PhotoTune Wizard walks new users through the optimizing process with no need to understand color theory or more complex controls like levels or curves.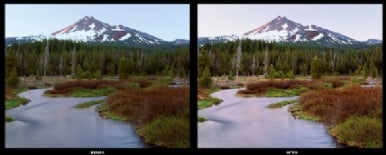 One new feature of PhotoTools 3 is SkinTune, which can color-correct portraits in just one click, with the option to correct just the skin in an image. PhotoTune 3 works as a Smart Filter in Photoshop, allowing users to open their images as Smart Objects. This gives them the ability to work in a non-destructive manner and the flexibility to go back and make changes later should they decide to.

onOne PhotoTune 3 costs $160. Existing users of PhotoTune 1 or 2 can upgrade to PhotoTune 3 for $100.