For our first installment of our new iPhone Hints, we delved into the confusing world of subscribed calendars, and even after several hundred words on the topic, I was still getting lingering questions via e-mail. This week's tip heads in the opposite direction—ultimate simplicity.
Here's a problem you've probably encountered while trying to show someone else a picture in the iPhone's Photos app. As you pass the phone around, the accelerometer keeps flipping the image from portrait to landscape to upside-down landscape and back again. Annoying, right?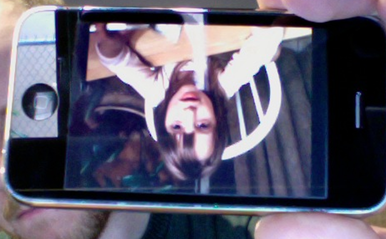 As it turns out, there's an easy way to fix this (at least on iPhone 3.1.2, which I'm running): just tap and hold on the image for a second or two and the phone will lock it into position. This might cause a "Copy" bubble to pop up, but it will disappear after a moment, and the image will retained locked, no matter which way you flip the phone. To unlock it, just tap the image again and you're done.
There are some exceptions. While the hint works if you're zoomed in on an image in portrait mode, if you're zoomed in while in landscape orientation, it doesn't—that suggests this might be more of a bug than an intentional feature. Unfortunately, this trick also doesn't appear to function in any of the other apps in which I tried it. But hopefully it will at least simplify the process of trying to show grandma pictures of the kids at your next holiday gathering.
Remember, we're looking for iPhone hints and tricks whether they be simple or complicated. Just send an e-mail to iphone@macworld.com with the subject line iPhone Hint.