Novation has unveiled Launchpad, an easy-to-use audio controller that works with Ableton Live 8 performance software to let you create musical compositions.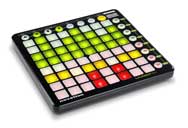 Launchpad, which is available for $199, consists of a panel of buttons, each of which can be used to launch an audio event–a sound sample, a rhythm, a melody loop, and more. You can start a rhythm from a library of provided samples, layer additional sounds, and edit to create a finished song. You can also use your computer's microphone input to add live vocals or other sound sources.
Launchpad is a dedicated controller for Ableton Live, co-developed by Novation and Ableton. Designed for DJs, live performances, or studio work, its price and ease of use are designed to appeal to musical hobbyists, as well. Load the Ableton Live 8 program into your computer and plug Launchpad into the USB port. Launchpad features a multi-color 64-button grid for launching clips and eight dedicated scene-launch buttons. These are lit by LEDs displaying clip status in real time: Yellow means a sound clip is loaded; green shows a sound is playing; red shows a clip is recording.
Multiple Launchpads can be connected at the same time, so people can create "Launchpad bands" in which one person launches rhythms, another bass lines, and a third melody samples, the company says.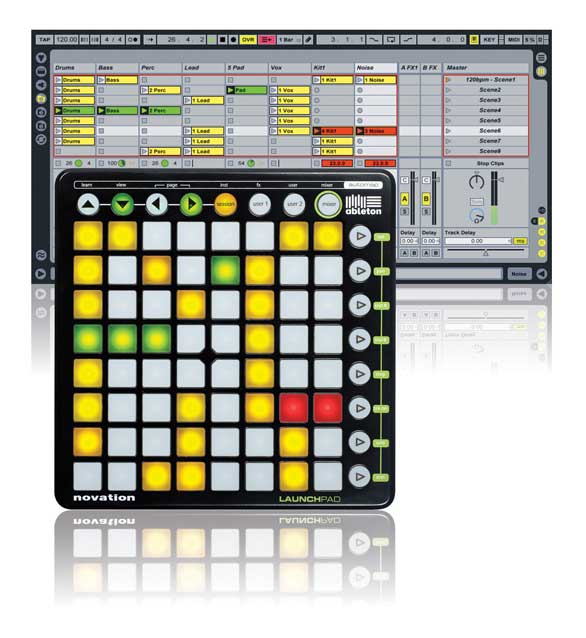 The sound sources are included in the Ableton Live software. You can mix, record, add new layers, play back, adjust pitch and volume, and explore panning and various production effects.
Launchpad is USB bus-powered and measures about 9.5 inches square and less than an inch high. The recommended configuration is an Intel Mac running OS X 10.4 or later with 1GB of RAM, though it will work with a Power Mac G4 or later, 512 MB of RAM, and OS X 10.3.9 or later. Launchpad comes with a custom software package: Ableton Live 8 Launchpad Edition. It features eight audio and eight MIDI tracks plus eight Session View scenes. It also includes Live's classic effects and allows custom mapping. Launchpad requires Ableton Live 7 or higher.