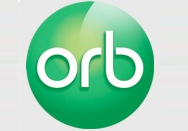 Mac users can finally join their Windows brethren in using Orb, the media-sharing software from the creatively-named Orb Networks.
Orb for Mac OS X lets you enjoy your media—think iTunes music, videos, iPhoto pictures—from any other Internet-capable device, all via streaming. That means you can listen to your favorite songs on your work PC, as long as you leave your Mac turned on at home. You can also access your media via a Web interface.
iPhone owners can also buy OrbLive in the App Store for $10; the app turns your iPhone (or WiFi-connected iPod touch) into an ideal Orb client: You can listen to all of your 80 gigs of ABBA/Yoko Ono mash-ups, without using up any of the memory on your device. If you want to give it a try first, there's a free version as well.
Orb for Mac is a free download and available now; it requires an Intel Mac running Mac OS X 10.5 or later.