A few months ago, we reported on the Keyboard 81 Pro, a keyboard by OnePlus that's made for the Mac. What's remarkable about it is that it's designed for the Mac by an Android phone maker–and it's now on sale for $239.
OnePlus did have some help making the keyboard: they partnered with Keychron, a company with a reputation for making high-quality keyboards for Mac and Windows. The Keyboard 81 Pro seems to have the keys Mac users are used to, such as a (gasp!) Command key. That's a key you often don't find on Windows keyboards. However, there's only one Option key and it's on the left side, and the Fn key is on the right side where Mac users usually find the other Option key (the Fn key is on the lower left corner on MacBooks). The keys can be remapped using VIA software.
What could ultimately make this keyboard attractive to Mac users is that its keys use three-segment switches and a double-gasket design, which gives the Keyboard 81 Pro a feel that's quite different from the Apple Magic Keyboard. A lot of users prefer the feel of mechanical switch keys because they feel softer and provide more rebound than the flat Magic Keyboard keys.
A key (pun intended) component missing for Mac users is that the Keyboard 81 Pro does not have a Touch ID button–no third-party keyboard does. The clear protrusion on the Keyboard 81 Pro that's located where a Touch ID button would be is called the rotary knob, a feature often found on Keychron keyboards. The knob by default can be used to adjust sound volume, but it can also be mapped to be used for zoom, screen brightness, and other system settings, as well as app-specific adjustments, such as brush size in an image editor.
Like other Keychron keyboards, the Keyboard 81 Pro has a hefty design and supports Bluetooth or USB-C connectivity. It's available in two color schemes, Winter Bonfire and Summer Breeze. And if you really need to, it can be switched to work with Windows or Linux.
Keyboard 81 Pro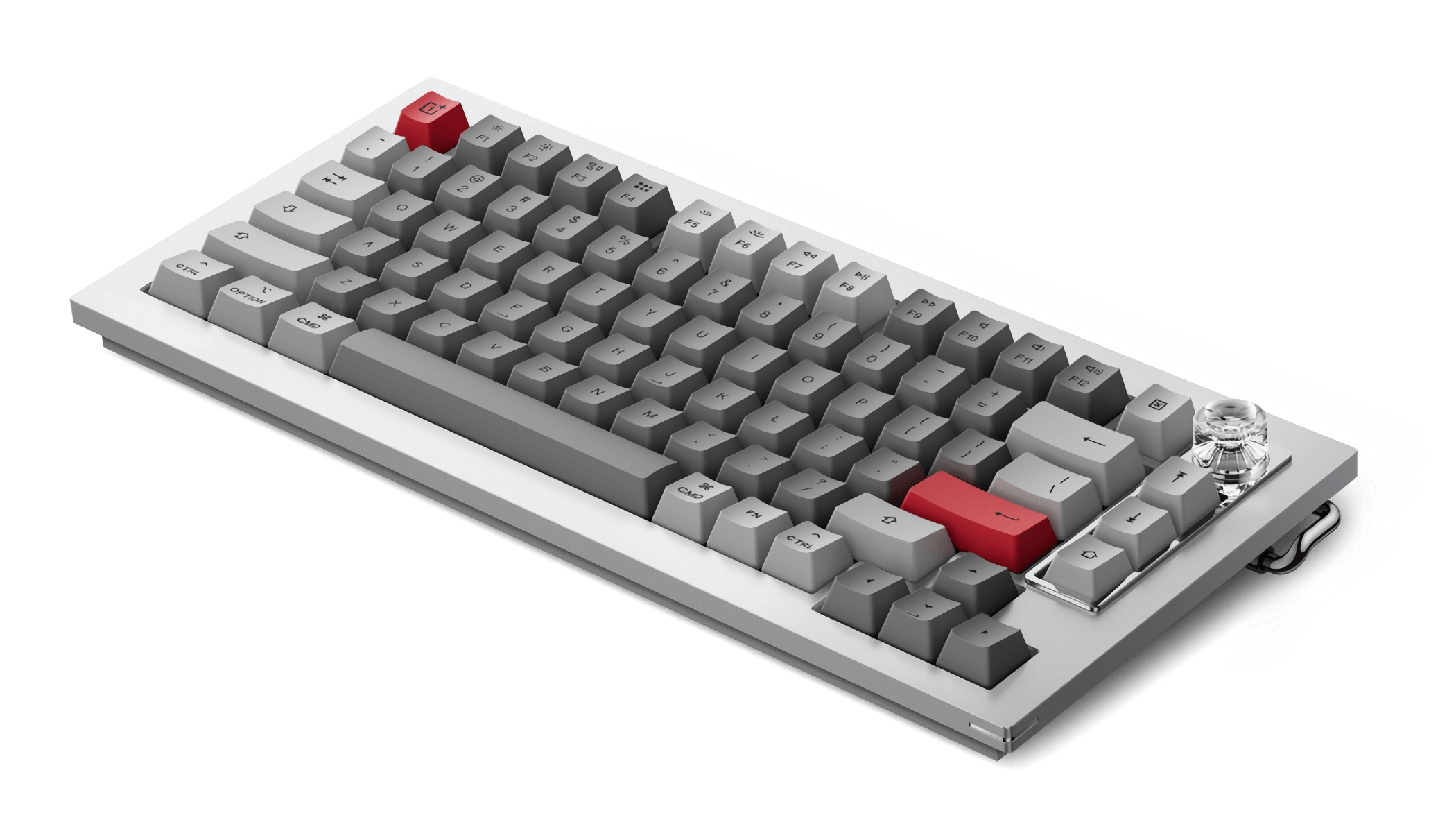 Price When Reviewed:
$239