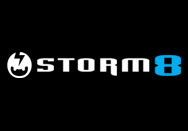 Browse the App Store for developer Storm8's many popular iPhone games, and you'll encounter the same message over and over again: "The item you've requested is not currently available in the US store."
Why have Storm8's games—each of which, the company claims, has reached the top ten list for free apps—seemingly left the building? I'm just spitballing here, but my guess is that there's some correlation between the removal of all of Storm8's games and a pending class-action lawsuit filed against the developers, claiming that each of the company's games took advantage of a "'backdoor' method to access, collect, and transmit the wireless phone numbers of the iPhones on which its games are installed."(You can read the entire lawsuit in PDF form over at BoingBoing.)
The lawsuit, filed in U.S. District Court in northern California, near Storm8's Redwood City headquarters, calls to mind traffic-monitoring app mogoRoad, which was available only in Switzerland. Downloaders of the free version of that app reported receiving phone calls from the developers, encouraging them to upgrade to the paid version.
Although they're not supposed to, iPhone developers can indeed access your iPhone's digits, and what that developer does with your number is largely dependent upon his or her moral compass. SFGate broke down the actual Web traffic that Storm8's apps generate when they pass your phone number back to the company's servers.
For its part, Storm8 disavows any nefariousness; BoingBoing reports that the developers described the phone number gathering as a "bug." Which I guess is like when I accidentally stole a package of Pop Rocks from the candy store. Every single day for a year, until I got caught.