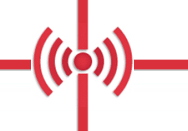 You're stuck in an airport terminal, desperate to check your e-mail, but your iPhone's battery is dead from having watched the entire 1980's classic Short Circuit during your flight delay. So, you crack open your MacBook and fire up your e-mail client.
Then, some jerky airport Wi-Fi provider wants you to pony up $10 for the 20 minutes you'll spend goofing off getting work done online before you join the angst-filled crowd hovering around the pre-boarding lines.
Not this year, greedy WiFi-hoarding overlords!
This holiday season, Google is offering free WiFi at 47 participating airports, from now through January 15th, 2010. According to the FAQ, Google's doing this "to make the holiday travel crush a little easier." To that end, the company is working with Boingo, Advanced Wireless Group, Time Warner Cable, Electronic Media Systems, Lilypad, and other airport Wi-Fi providers to foot the bill for airport travelers. The search giant also struck a similar deal earlier this year with airline Virgin America to provide free Wi-Fi on its flights.
And Google's holiday spirit doesn't stop with the free Wi-Fi. The company will also prompt folks using the gratis Internet connection to make donations (via Google Checkout, of course) to one of several non-profits—and will match the donations to boot (up to a maximum of $250,000). You're not required to make a donation to use the free Wi-Fi, but doing so just might help you feel a bit more jolly.
If your airport isn't on the list—like LAX, SFO, EWR, JFK, BOS, and many others—you can continue to project Grinch-like misanthropy onto the greedy purveyors of overpriced Wi-Fi.
Update: I mistakenly added BOS to the list when my great hometown is indeed covered. My apologies.—Dan Moren