Editor's Note: The following article is reprinted from Macworld UK. Visit Macworld UK's blog page for the latest Mac news from across the Atlantic.
In celebration of the 20th anniversary of the first-ever screening of Wallace and Gromit, Titan Publishing has announced a range of comics for iPhone and iPod touch.
Wallace and Gromit: The W Files is the first of the new releases and is being offered free for a limited time.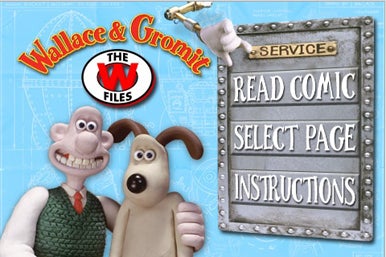 Further instalments including Wallace and Gromit: Parts And Labour, Wallace and Gromit: Big In Japan! and Wallace and Gromit: Where There's Muck There's Brass, cost 99 cents each and require the iPhone 2.1 Software Update or later.
Each comic is a complete Wallace and Gromit adventure and is packed with bonus features on the inveterate inventor and his faithful canine companion, insist the makers.
"It's really exciting to see Wallace and Gromit at the forefront of such a cracking new technology. Although I secretly suspect that Wallace would be more comfortable with the type of apple that comes with cheese," said Wallace and Gromit digital comic editor Ned Hartley.
Wallace and Gromit has produced several acclaimed animated shorts including A Grand Day Out (1989), The Wrong Trousers (1993), A Close Shave (1995) and A Matter of Loaf and Death (2008), along with the feature film The Curse of the Were-Rabbit (2005).