MicroNet on Monday has released two new rackmount network-attached storage (NAS) devices targeted at small- and medium-sized businesses and enterprise networks.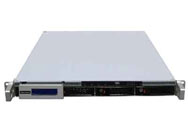 The MaxNAS4R uses a 1U chassis with four hard drive bays that support hot-swapping. Features include AES 256-bit volume-based encryption, RAID support, a pair of gigabit ethernet ports, a redundant power supply, iSCSI support, and more. The MaxNAS4R with 4TB of storage is $1679, or with 8TB of storage for $2289.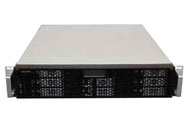 The MaxNAS8R has a 2U chassis with eight hard drive bays. It has a similar feature set as the MaxNAS4R. The MaxNAS8R is available with 8TB of storage for $3749. A 16TB MaxNAS8R is also available for $5195.