The App Store approval process appears to be improving in fits and starts. Developer who submit their programs into Apple's black box can now get limited status updates on the state of the process.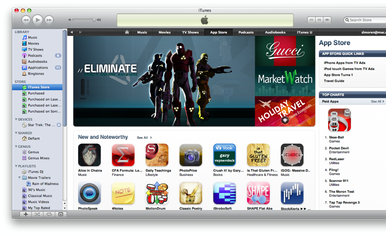 Wired was among the first to note that the Apple Dev Center site now features a table that displays whether a submitted application is "Waiting for Review," "In Review," or "Ready for Sale," along with a timestamp for each entry. But we've confirmed the update, which has also been mentioned by some iPhone developers on Twitter.
Of course, that's about the bare minimum information that the company should provide, and the system appears to be new enough that we don't yet know how it will handle the bizarre rejections that have plagued the approval process like crows stalking Tippi Hedren.
Previously, the site gave only extremely impersonal statistical information about the overall approval rate, along the lines of Apple's claims last March that it approved 98 percent of applications within a week of submission.
This move is a step in the right direction, but it's also a little ridiculous given that the App Store has been open for well over a year—this is the kind of basic feedback that should have been in place from day one. Meanwhile, prestigious developers continue to walk away from the platform, the latest being Facebook iPhone app developer Joe Hewitt, who has not shied away from expressing his disappointment with the App Store review process.
The real problem here is that it seems that Apple doesn't treat developers—outside of the inner circle it parades around at events—with the same basic courtesy that it accords its customers. This, despite the fact that not only are pretty much all iPhone developers also Apple customers, but they pay to develop apps for the platform (and many have told me in the past that they'd gladly pay more if it were accompanied for a higher level of service).
Imagine you, as a customer, bought a computer from Apple's online store. Would you expect the ability to know the status of your order? Should your order suddenly be canceled, wouldn't you want an explanation? And should you not be satisfied with that explanation, wouldn't you want some form of recourse, whether it be simply talking to a manager?
These are all things we take for granted as part of the consumer experience, but they're elements woefully lacking from most developers' interactions with Apple. And consider that not only are developers paying money directly to Apple, but they're investing in Apple, in the success of its platform—they're tying their own livelihood to Apple's product. They have a stake in Apple's prosperity so, despite being labelled as whiners and complainers, they want Apple to succeed. You'd think that it would entitle them to a little respect.
Sure, for every developer that decides to stop working on the iPhone there are a thousand that stay. But you can bet Apple looks at data to figure out why people decide not to buy its products—I only hope it's being as vigilant about the developer side of the equation.