Editor's Note: The following article is reprinted from the Today @ PC World blog at PCWorld.com.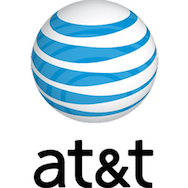 Beyond suing archrival Verizon Wireless in federal court, AT&T has now added more fuel to its fight to defend its nationwide wireless network against a negative ad blitz by sending out a letter to customers to "set the record straight."
AT&T underscores in its letter that it isn't going to ignore the barbs hurled by Verizon. "As the U.S. market leader in wireless data service, we typically don't respond to competitors' advertising. However, some recent ads from Verizon are so blatantly false and misleading that we want to set the record straight about AT&T's wireless data coverage," according to the letter, signed by "Your AT&T Team."
Earlier in November, AT&T filed a suit claiming that Verizon Wireless "there's a map" TV marketing campaign—launched in conjunction with the rollout of Verizon's Android-based Droid phone—falsely indicate that AT&T has gaps in its wireless coverage.
Verizon then bounced back by stepping up the attack, adding a new TV commercial that bashes away at Apple's iPhone, a competing smartphone that runs on the 3G component of AT&T's wireless network.
Right in time for the holiday season, the new Verizon TV commercial places an animated iPhone lookalike on the Island of Misfit Toys from the classic Rudolph the Red-Nosed Reindeer TV special.
AT&T's letter to customers makes a number of points in AT&T's favor. AT&T claims that its wireless network is able to reach "97% of the US population," that its 3G network is the "fastest in the nation," and that "Unlike Verizon, AT&T offers the most popular smartphones in the industry."
In fact, the ads are a bit misleading (which is why AT&T is suing; it's not just a matter of being annoyed at a competitor). But while AT&T may be doing damage control to keep its customers from being enticed to defect to Droid and Verizon, ads are really aimed at prospective customers. A letter to existing customers won't do squat about prospective customers who are watching those ads.
And a letter alone—particularly muted one—will be all that impactful in the face of a lively and animated ad campaign by Verizon that reaches right into living rooms on TVs across the U.S.
An ad campaign takes a company a little longer to pull off. But it sounds to me like we might see some other nasty TV commercials in the not-too-distant future, this time emanating from AT&T. Will the nastiest carrier win the war over the wallets of wireless users?