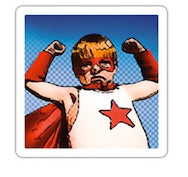 OnOne Software has released Photo Essentials 3, a suite of five add-ons for Adobe Photoshop Elements. The suite includes tools for correcting color, removing backgrounds, creating frames, enlarging images, and adding artistic effects. The new Make It Cool module, gives you one-click access to more than 40 effects, including impressionist paintings, cross processing, Ansel Adams-esque black and white photos, and an HDR-like effect. A new palette lets you access all five tools from a single interface.
Photo Essentials 3 supports Adobe Photoshop Elements versions 6 and higher, and costs $70. Customers can upgrade from previous versions for $50.
Note: When you purchase something after clicking links in our articles, we may earn a small commission. Read our affiliate link policy for more details.