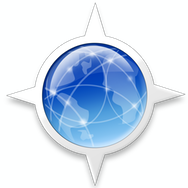 Safari may have stolen much of the browser thunder in recent years, but that doesn't mean that other players aren't still plowing ahead, as evidenced by Wednesday's release of Camino 2.0.
If you've only recently switched to the Mac, you may not remember the dark times before Apple developed its own browser. There was a terrifying age when the browser bundled with OS X was none other than the monstrosity of Microsoft's Internet Explorer. In those days, the folks in the know switched to Camino (née Chimera), a native Cocoa implementation of the same Gecko rendering engine that now lies at Firefox's core.
Camino's pedigree speaks for itself, too. It was created by Dave Hyatt, who went on to work at Apple and help develop Safari, and one of the other major contributors, Mike Pinkerton, has more recently also been working on the forthcoming Mac version of Google Chrome.
Among the new enhancements in Camino 2.0 are a Tab Overview feature that lets you glance at all of your open tabs, new phishing and malware protection, improvements to tabbed browsing, support for the Growl notification framework, enhanced annoyance blocking for ads and Flash content, and version 1.9 of the Gecko rendering engine.
Best of all, all these new features come at the low, low cost of free, since Camino is an open-source effort. Camino 2.0 runs on Mac OS X 10.4 or later and is available in 14 languages, so, really, there's little reason *not* to download it and give it a shot.