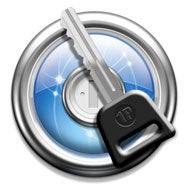 Everybody bring out the noisemakers, confetti, and party poppers. Fresh out of public beta, the one-stop password-managing shop known as Agile Web Solutions 1Password 3 is now available to one and all.
We've already covered 1Password 3 through its public beta. Needless to say, this is a very substantial upgrade to a highly-regarded Mac OS X app.
1Password 3 features 1PasswordAnywhere to view your 1Password Agile keychain in any modern Web browser on any operating system to copy and paste passwords, just as you would in the app itself. It also has a brand new section for software licenses, allowing users to attach their own icons or drop in their own icon art to easily locate serial numbers. You can also attach and encrypt any file to any 1Password item to easily secure sensitive images or mission-critical files.
Other new features include the ability to edit 1Password items from the browser, metadata organization with tags, better control over syncing with 1Password Touch, new categories for accounts and financial information, improved searching, and a brand new interface.
As of today, 1Password 3 is available to try out for 30 days. It is a paid upgrade for existing users of 1Password 2, but if you bought 1Password any time after February 1st, 2009, your existing license will work just fine with 1Password 3. If you bought it before then, there's an early bird discount through November 30th where single licenses can be upgraded for $20 and family packs for $30. Otherwise, 1Password 3 costs $40 for one user and $70 for a five user family pack. Should you be unhappy with 1Password in any way, the developers are also offering a 30 day money-back guarantee—how nice!
1Password 3 requires Mac OS X 10.5 Leopard and is fully compatible with Mac OS X 10.6 Snow Leopard.