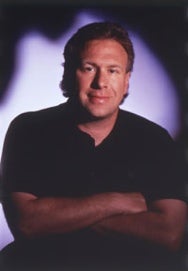 As the controversy over the best-selling phenomenon App Store and the Approval Process of Mysteries (take that, Harry Potter) continues, Apple has awoken legendary hero and senior vice president Phil Schiller from his slumber beneath 1 Infinite Loop for some damage control. In an interview with BusinessWeek's Arik Hesseldahl, Schiller discusses the App Store approval process, its raison d'être, and what Apple's doing to improve the situation.
"We've built a store for the most part that people can trust," [Schiller] says. "You and your family and friends can download applications from the store, and for the most part they do what you'd expect, and they get onto your phone, and you get billed appropriately, and it all just works."
Granted, this is Phil Schiller, who's going to put more spin on the issue than Minnesota Fats lining up a bank shot. It's easy to see why Apple is so concerned about the App Store; all it takes is one malicious app on even a fraction of the 50 million devices Apple has sold to equal a PR nightmare for the company. And we do tend to hear a lot more about the false positives that the company flags than about the nasty apps that Apple is catching.
That said, the current process is like using a nail-gun to stick a poster to your wall: it works, but it's overkill and there's a better chance of putting a nail through your thumb than if you used Scotch tape. Might an established developer like Rogue Amoeba or Facebook's Joe Hewitt ship an app that is buggy? Absolutely. But are they going to knowingly submit an app that is malicious? Not a chance.
In fact, the current approval process is so frustrating that many developers think the only alternative is to scrap it entirely. I'd argue that's not necessarily the case: if Apple's willing to actually improve both the length of time it takes to get an app approved and the communication between itself and developers, I think they could still maintain the goal of keeping the platform safe while not unduly hampering developers. Suffice it to say there's certainly a lot of room for improvement.
While Schiller didn't specifically address the recent kerfuffle over Rogue Amoeba's Airfoil Speakers Touch application, which was rejected due to using images of Apple products, he does skirt the issue in a brief mention of trademark usage:
We need to delineate something that might confuse the customer and be an inappropriate use of a trademark from something that's just referring to a product for the sake of compatibility…We're trying to learn and expand the rules to make it fair for everyone.
Indeed, Rogue Amoeba submitted an update to Airfoil Speakers Touch that reinstates the icons, after a discussion with Apple, and the update has already been approved. According to Rogue Amoeba CEO Paul Kafasis, Apple is also reportedly adjusting its "internal policies" along the lines of the above distinction, though the SDK agreement will remain unchanged.
Still, as Hesseldahl points out, the smartphone platform is young and growing rapidly—the iPhone itself is just into its terrible twos. As the platform matures, the situation may begin to relax accordingly; let's just hope that it happens before the App Store is nothing more than a haven for noise-making gimmick apps.