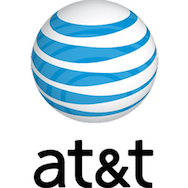 Brace yourselves, I have some bad news. The reports are in, and well, it doesn't look good for you, AT&T. Seems while consumers are flocking to your service, they're not exactly thrilled about it.
By reports, of course, I mean Consumer Reports. The venerable publication has released its 2009 ranking of cell phone service providers, which appear to run the gamut from "meh" to "no, seriously, you're kidding, right?" For overall numbers, try these on for size: out of the 50,000 readers in 26 cities surveyed, only 54 percent declared themselves very or completely satisfied with their cell phone service. Two-thirds of them—that's about 33,000, for those keeping score at home—said that they had at least one major complaint.
The cartography-loving Verizon squeezed its way to the head of the pack, registering above average on most metrics surveyed, with the biggest complaint from its customers being high prices. They were followed by T-Mobile, which was dinged on voice, messaging, Web, and e-mail services. Sprint held onto its place from last year at the bottom of the barrel, though it had some company in the form of none other than AT&T and its mascot, Luke Wilson.
What don't people like about AT&T? Try pretty much everything. The company got below average marks on everything except Web access and texting, and scored particularly poorly on voice connectivity—I SAID VOICE CONNECTIVITY. Still, the company continues to pick up subscribers, driven by—shock!—customers looking for *ahem* particular handsets. The iPhone, which nabbed the top-rated cell phone spot, boasted immensely satisified owners, with 98 percent saying they would buy the phone again, despite AT&T's poor service.
For iPhone users, these numbers aren't exactly a jumping-out-of-a-cake surprise party. Complaints about AT&T have been seemingly non-stop, from delays in the addition of MMS and the still-MIA tethering to poor service and dropped calls. Our colleagues at PC World engaged in a little bit of 3G-testing themselves earlier this year, and they too found AT&T's service unreliable in a great many places.
If nothing else, Consumer Reports adds fuel to the fire for those complaining about AT&T and reassures them that they aren't alone, wandering in the wilderness—even if that's what their cell phone reception sometimes feels like. AT&T, meanwhile, attempted to refute the findings to All Things Digital, dismissing the survey as anecdotal feedback and pointing to its low subscriber churn as evidence of its popularity. Still, it sure is a heck of a lot of anecdotes.
Apple's been content to take a grin-and-bear-it stance with AT&T to date, but you can bet that's only going to last as long as the exclusivity contract is valid. While nobody knows exactly when the agreement between the companies expires, rumors have it as early as next year, prompting some to suggest that T-Mobile, which uses a largely compatible network, might become an additional carrier at that point.
It's also been theorized that the iPhone's rapid adoption might be the root cause for much of AT&T's poor service, taxing the company's networks like a Mini Cooper hauling a tractor trailer. A second carrier might help distribute the weight of usage more evenly—or it might just result in two overloaded carriers. Either way, it would be wise for AT&T to remember that those that live by subscriber churn often die by subscriber churn.