Editor's Note: The following article is reprinted from Macworld UK. Visit Macworld UK's blog page for the latest Mac news from across the Atlantic.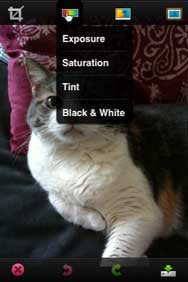 Adobe has announced Photoshop.com Mobile for iPhone and iPod touch is now available from the Apple iTunes App Store worldwide. The application lets users edit and share photos via a simple intuitive interface.
The Photoshop.com Mobile team recently sent out the following:
The iPhone app is now available in every country with an app store. Now our international users can upload, edit & share photos from their iPhone, too.

After spending three weeks as the "Top Free" app in the iTunes Store following its release in the US & Canada, we are glad to be able to offer Photoshop.com Mobile to our global community, and we thank everyone for their patience as we worked to make this app available worldwide.
Available from the App Store, Photoshop.com Mobile is free and requires the iPhone 2.0 Software Update or later.
[Via John Nack on Adobe ]