Editor's Note: The following article is reprinted from GamePro.com. For more gaming news, visit GamePro's news page.
Electronic Arts announced Wednesday that a new, 2D version of Mirror's Edge will be coming to the App Store in January.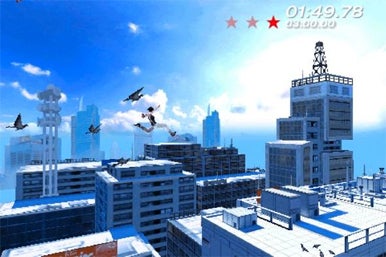 It's not a sequel, it's a reinterpretation of the original game using a 3D engine to portray a 2D gameplay experience. Back in the old days, people used to call this kind of thing "2.5D."
As in the console versions of the game, you control Faith Connors as she works as a messenger for an underground organization. The iPhone version of the game retains the original's acrobatics, including wall-running, ziplines, and huge leaps off the sides of buildings.