Editor's Note: The following article is reprinted from GamePro.com. For more gaming news, visit GamePro's news page.
Song Summoner was originally released for the click-wheel iPod in July 2008, and presented a novel twist on the tactical RPG by affecting your soldiers (or "tune troopers" as they're called in the game) based on the music you have in your device's library. Square-Enix has now tweaked the game as Song Summoner: The Unsung Heroes – Encore on the iPhone and iPod touch.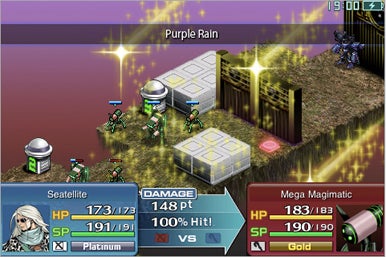 According to the press release;
The game features many exciting gameplay elements all of which relate to and interact with the player's music collection. "Story Mode" depicts the epic adventure players will embark on as a young Song Summoner named Ziggy deceives the Mechanical Militia. "Listening Point System"—by listening to the songs outside of the game that were used to create the fighters in the game, the player will automatically make its characters stronger and gain additional abilities. "Fighter Guide" enables the player to collect all the fighters they summon in the game.
As with many of Square's titles, the game is pretty huge. Conservative estimates put it at about 25 to 30 hours of gameplay if you chug all the way through. The game is $10, and there is a "lite" version that you can try for free first.