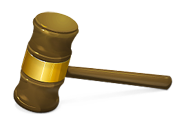 St. Clair Intellectual Property Consultants is suing Apple, claiming that the iPhone infringes upon several digital camera patents.
This isn't exactly shocking. St. Clair Intellectual Property Consultants (SCIPC to its friends, assuming it has any) leverages its patents as a major profit center; the organization scored a $35 million payout from Canon in 2003, and a $25 million award from Sony back in 2001 in other patent infringement cases.
Whether Apple will choose to fight or settle remains to be seen. Many companies—among them LG, Motorola, and Sanyo—have chosen to pay SCIPC licensing fees for use of its patented technology, instead of going to trial. (More, potentially unflattering, information on SCIPC is available in this PDF from law firm Morgan Lewis.)
The entire complaint, filed October 26th in Delaware, is available online. As the thrilling filing details, SCIPC is specifically suing Apple for violating Patent 5,138,459, entitled "Electronic Still Video Camera with Direct Personal Computer (PC) Compatible Digital Formal Output."
Regardless of whether Apple settles or goes to trial, one imagines that the team at SCIPC may already be counting how many shiny (and camera-less) iPod touches they'll be able to buy.
[via TG Daily]