The holidays are upon us, which means you'll likely be seeing more friends and family in the next few weeks than you usually do the rest of the year. It also means you'll be taking more photos and sharing them. Rather than sending your guests a digital file via e-mail (how festive!), consider printing some photos on the spot and sending your guests home with bright, sharp prints.
Need a printer? No problem. I've got four tips to help you make a smart choice when you go to buy a photo printer. And after you get that shiny new printer, be sure to check out Macworld's tips on how to get the best prints from your digital photos.
1. Choose the printer type
There are three main varieties of photo printers you'll need to think about when you go shopping.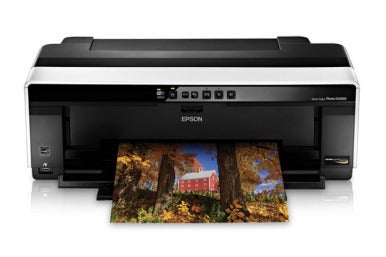 Full-size inkjet: You're probably familiar with traditional inkjet printers, which print text documents as well as photos. Inkjet printers accommodate standard 8.5-by-11-inch paper, which means you can make 8-by-10-inch prints. With an oversized inkjet, you can make larger prints, like 14 by 17 inches. It all depends upon the printer's specs. Some multifunction inkjet printers also produce good photos—in addition to letting you scan and copy documents. However, they generally can't compete with the results from a dedicated photo printer. Inkjet printers also vary by how many inks they use to create the color on the printed page. You'll find printers that use anywhere from four to a dozen cartridges. More colors usually help generate more photorealistic images, especially when reproducing flesh tones and shadows.
Color laser: Color laser printers are another affordable option. Inkjet printers can be mainly photo printers that can also print text; think of color lasers as superb document printers that also do a respectable job with photos. You won't want to rely on a laser printer for all your photo printing duties, though. Laser-printed photos often lack the brightness, saturation, and clarity you'll want in photos to frame or share. I use a laser printer to make drafts of photos that I will later print on a photo printer.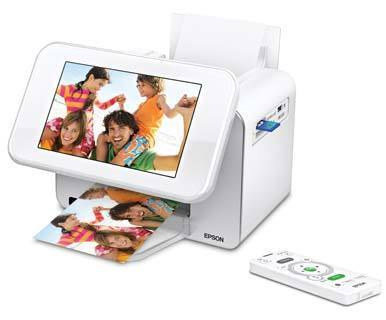 Snapshot printer: If all you want is the ability to make great prints, then consider a snapshot printer. These compact printers are generally about the size and shape of a lunch box, so they don't take up much space (and can even be somewhat portable). Some snapshot printers use a printing process called dye sublimation, which means they work by transferring heated dyes to special paper. You might not care about the process itself, but it results in some of the best-looking photos you will ever see from a home printer. The downside: you'll have to look long and hard to find a model that prints any bigger than 4 by 6 inches, so these printers are designed for sharing small prints. Also, the printers are photo-only—they're not designed to print text.
2. Compare real print samples
Printer specifications are instructive, but they don't tell you any more about what a print will look like than megapixels tell you how good your camera's photos will be. For the best results, go to a store that has printers on display and ask to see real samples. Often, there will be samples on display with the printer. Some stores will even let you print something on the spot (consider bringing an SD memory card or USB thumbdrive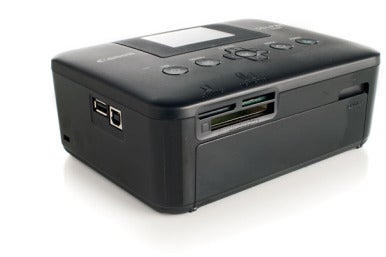 containing photos to the store with you). Don't be wowed by bright colors and deep saturation. Instead, check out fine details like hair and the weave in fabric. Also, look for how much detail you can see in the brighter and darker regions of the photo.
3. Think about the future
No matter how great inkjet prints look today, they'll eventually fade. How long your prints will look good is called lightfastness, and it's a selling point for some printers. Such printers use archival inks, which are supposed to resist fading for 100 years or more (which, honestly, is longer than old-fashioned prints from film cameras were designed to last). You can also look for printers that use pigment-based inks; these are typically archival.
4. Consider convenience
In the past, you'd usually print by transferring photos from your camera to your computer, and then sending the prints you liked to the printer. You can certainly still do that if you like, but these days, it's often easier to print directly from your camera to your printer, leaving your Mac out of the loop.
Of course, you'll want to make sure your potential printer has a PictBridge connection (most do), which allows you to connect your camera directly to the printer. But an LCD display is also important so you can see your photos and edit them before printing (some models allow you to crop, remove red eye, and make other changes). Another option: Some printers have memory card slots, so you can transfer photos without connecting a cable to the camera.
Macworld's favorite photo printers
If you are interested in the highest quality output from a prosumer printer, it's worth your while to look at the Epson Stylus Photo R2000 ( ). This is a wide-format inkjet printer that uses seven pigmented inks to print beautiful color photos as large as 13 by 22 inches, and even longer if you use the included roll paper adapter. It produces great looking color photos on a wide variety of paper types and even CD/DVD printable media.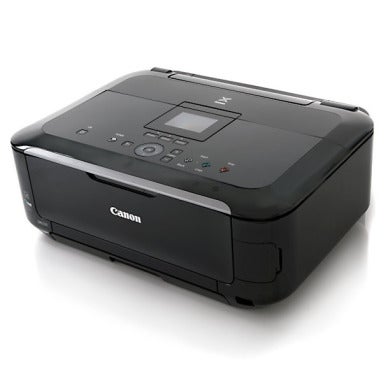 On the multifunction side, consider the Canon Pixma MG5320 Wireless Inkjet Photo All-In-One Printer. It costs a reasonable $150, hitting the pricing sweet spot at the consumer-oriented end of the color inkjet multifunction category. It also manages to lift itself above the crowd a bit by adding CD/DVD printing capability. Canon's $100 Pixma iP4920 ( ) has several things going for it: good speed for a simple color inkjet printer, above-average paper handling, and the ability to print on specially coated CD/DVD media.
If you're considering a snapshot printer, there aren't a whole lot of choices other than the Epson PictureMate Show PM 300, the Canon Selphy CP800, and the Epson PictureMate Charm PM 225. Fortunately, these are all good-quality printers, depending on how much you wish to spend.
Finally, be sure to check our list of top-rated photo printers.
[This is an updated version of a previously published story with new information reflecting current market conditions.]
Pixma iP4920 Inkjet Photo Printer