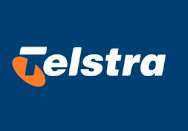 You remember this classic Men At Work song, right?
I come from a land down under Where iPhone tethering is finally available
Hmm. I actually recall it rhymed better than that. But regardless, the 1981 hit was eerily prescient if the lyrics did go that way, because APC reports that Australian mobile provider Telstra has finally enabled tethering for iPhone customers there.
Telstra initially placed blame for tethering's delayed launch in Australia squarely on Apple's virtual shoulders, but more recently shifted culpability to Telstra's own former management (whom, you may remember, were originally pretty down on the iPhone).
Regardless, that's all water over the bridge now (because they're Australian, and thus upside-down to me). iPhone owners in the land of Vegemite can now successfully, legally, and freely tether to their charmingly-accented hearts' content. Meanwhile, those of us in North America are still waiting for AT&T to make good on its promise. Look, we don't want the world—we just want Australia's half.