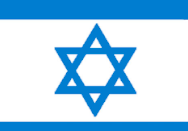 The land of milk and honey will soon be the land of milk, honey, and Steve Jobs's favorite pet project. After what seems like 40 long years wandering in the desert, Israelis will finally be able to purchase iPhones from the nation's three major mobile carriers, Reuters reports.
Israel's major carriers wil start selling the iPhone on Wednesday and Thursday of this week. Of course, some 80,000 Israelis are already wielding unlocked iPhones purchased elsewhere, a practice which may or may not be strictly kosher. Now, though, with fully-endorsed iPhones set to say shalom to Israelis everywhere, at least one analyst quoted by Reuters predicts that the average revenue per user will jump by 30 percent.
With all three major carriers launching the iPhone nearly simultaneously, no one carrier is expected to receive the bulk of the boost; rather, it's expected that profits will jump across the board. Lest you think the iPhone's global domination comes to an end with Israel, Apple's site indicates that it still anticipates bringing the device to the great nations of Qatar, Equatorial Guinea, and Guinea-Bissau sometime in the near future.