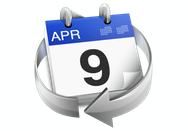 BusyMac upgraded BusyCal, the multi-user calendaring software it bills as "iCal Pro", to version 1.1, with many changes to both the user interface and under the hood, including a mini-month calendar, new fields in various event views, and 64-bit Snow Leopard support. BusyCal is $40 per computer, with a 20 percent discount for simultaneously purchased copies; owners of the older BusySync software can upgrade for $10. BusyCal 1.1 is a free update for existing users.
Camino 2.0.1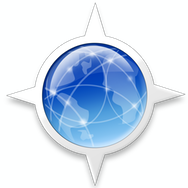 The Camino web browser was updated to 2.0.1 on Friday, which will mainly be of interest to people who never update to version x.0.0 of anything. We've already covered the improvements made to Camino 2; this update brings upgrades to the Gecko rendering engine (with "security and stability fixes"), improved ad-blocking, and some minor UI fixes. Camino is free and open source.
Cocktail 4.6.2
Maintain shipped the 4.6.2 update for Cocktail (Snow Leopard edition), the jack-of-many-trades Mac OS maintenance utility. It catches more versions of a circulating trojan horse and provides stability improvements. Cocktail is $15; the trial version is fully-featured, but expires after ten launches.
GV Connect 1.8.3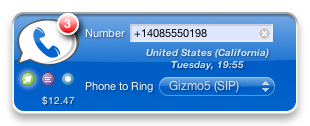 Andreas Amann updated his nifty Dashboard widget, GV Connect, which currently ranks as the fastest way to initiate a free Google Voice call from your Mac. The prior version briefly (and erroneously) got us all excited by reporting our Google Voice debit balance as ten times higher than it actually was; version 1.8.3 fixes this bug. (Google Voice calls to the US and Canada are free; the balance is debited for calls to international numbers.) GV Connect is freeware.
GraphicConverter 6.6

LemkeSoft's GraphicConverter, which reads, displays, and edits pretty much every graphic file format since the invention of cuneiform, received an update to version 6.6, shocking those of us who already thought the software could do anything but draw a picture for you. I'll be honest with you: I don't understand 90 percent of the new features, as I don't personally work with 12/16 bit medical JPEGs, so here's the complete list. GraphicConverter costs either $35 or €30 (money-saving hint: buy it with dollars) and offers a "virtually unrestricted" trial version; the 6.6 update is free for all users of GraphicConverter 6.0 through 6.5.x.
iReadFast 1.7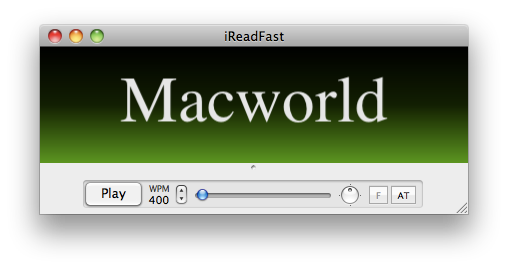 Finally, if your eyes are getting tired, try Gianluca Del Maschio's iReadFast 1.7, which presents text with Rapid Serial Visual Presentation: all of the words are presented one after the other in the same place on the screen, really quickly. You set the speed and let the text wash over you; theoretically, because it takes time for your eyes to move across text, this allows you to read much faster. In practice? I find my attention wandering, but really want to learn this trick. Use it in conjunction with Mac Gem Readability for cluttered web sites. iReadFast is freeware.