At an event in Brooklyn on Monday, Boxee showed off the upcoming beta version of its media center application for OS X, Windows, Linux, and Apple TV. The Boxee software, based on the open-source XBMC, lets you watch and listen to both local content on your hard drive, and streaming content from Hulu, network Websites, Netflix (subscription required), and more.
The beta will officially be released in early January to coincide with the CES tradeshow, although users can apply to download and test the software between now and then. With that move comes not only a step up the Greek alphabet from alpha status, but a vastly redesigned interface and the addition of a couple of new apps as well.
One of the biggest complaints about Boxee is its ungainly interface. Plex—also based on XMBC—provides the far slicker experience. Boxee's developers have made a number of changes with the beta version to make it easier to locate your content—both local media as well as Web-based streaming content. First, the home page is no longer shunted off to a sidebar, but placed right in front of you. The beta also includes a new global menu and shortcuts. Hinting slightly at the new Apple TV interface, this overlaid global menu includes settings along the top, content categories in the middle, and shortcuts to favorite apps, TV shows, movies, and albums at the bottom.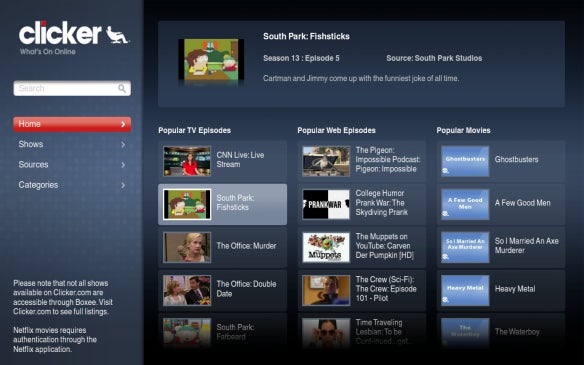 Getting to the Now Playing screen will be easier than it once was. And you'll be able to more easily find movies, TV shows, and music—both stored on your computer and available from the Internet—using an integrated search feature. The new Boxee also lets you browse popular movies on the Internet from within the Movies library. You can additionally filter these movies by genre and cost.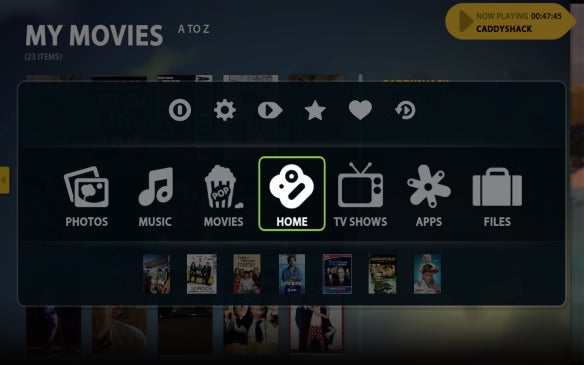 In regard to new apps, the Boxee beta includes content from three new partners— Clicker, The Escapist, and Suicide Girls. Clicker is a guide to over 400,000 Web videos, The Escapist is a video game review site, and Suicide Girls features racy photos and videos of girls with ink and a variety of objects embedded in their skin. Parents concerned about images of naked tattooed women will be relieved to know that the Boxee beta also includes parental controls for blocking this kind of content.