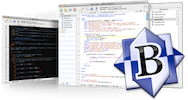 Bare Bones Software released an update to BBEdit Tuesday, giving a maintenance boost to the popular and heavy-duty text editor. BBEdit 9.3.1 fixes a number of small bugs, but offers no major enhancements.
Among the changes detailed by Bare Bones, the latest version adds #! based language guessing to the Lua language module. Also, BBEdit will no longer display an encoding mismatch alert if a document's on-disk encoding is set to use UTF-8 with a BOM and the document contains an explicit character set declaration of "utf-8."
BBEdit 9.3.1 requires Mac OS X 10.4 or later. The update is available for free to BBEdit 9 users; upgrades from earlier versions are $30. New users can purchase the software for $125.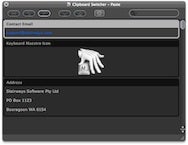 Snow Leopard support comes to Keyboard Maestro
Keyboard Maestro, a macro creator, has been thoroughly updated. Version 4 offers support for Snow Leopard and sports an improved user interface. The new version also provides an enhanced clipboard switcher for accessing past clipboards. A single hotkey can now execute multiple macros, too.
Developer Stairways Software bills Keyboard Maestro as a "productivity enhancer," allowing users to record macros using a sequence of keys or clicks, and then letting them define a hotkey for that custom action. These shortcuts then improve interactions with a wide range of applications, windows, and menus.
Users of Keyboard Maestro who purchased the software after April 2009 can receive a free license to the update. Earlier users can upgrade for $18 if they bought the license before January 31; after that, the price is $25. New users can download Keyboard Maestro 4.0 for $36.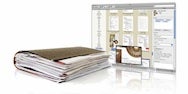 Yep 2.0 boasts interface improvements
Ironic Software has announced the availability of Yep 2.0, an update to the file management program dedicated to PDFs and documents of various kinds. The update introduces an improved scanning interface and auto filing feature. Documents can also be created from snippets of text dragged from Web pages or images.
Yep attempts to help people who have no method to their document organizing madness. Yep employs an iTunes-like interface to list all documents on your computer; documents can be tagged, searched, and managed in various ways. A Quick Look feature allows details in a document to be viewed with magnification.
Yep requires Mac OS X 10.5.7 or later. The new version takes advantage of some Snow Leopard-only features. New licenses for Yep 2 cost $39. Users of Yep 1 can contact Ironic Software for upgrade pricing.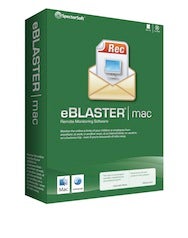 SpectorSoft unveils eBlaster mac 2010 surveillance tool
The newest version of eBlaster, a surveillance and monitoring tool, has arrived. The 2010 update offers more tools to monitor computer use by children or employees. Web mail and chats can now be recorded, and there are new keyword alerts.
Parents and bosses can use eBlaster to run activity reports about what Web sites have been visited and which applications have been used on a machine. The software can be configured to send out email notifications if the monitored user does something taboo. Unruly kids be forewarned.
You'll need Mac OS X 10.4 or later. eBlaster is available from SpectorSoft for $100.