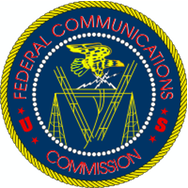 The U.S. Federal Communications Commission needs to improve its oversight of mobile telephone carriers, because the agency has no way to measure the outcomes of the tens of thousands of complaints it receives each year, the U.S. Government Accountability Office (GAO) said in a report released Thursday.
Even though 84 percent of U.S. mobile-phone customers are very or somewhat satisfied with their service, many U.S. residents aren't aware that they can complain about problems to the FCC, and a significant number of customers have had problems with billing, terms-of-service contracts, or customer service, said the GAO, based on surveys it conducted.
"While the percentages of dissatisfied users appear to be small, they represent millions of people," the GAO report said. Some estimates place the number of U.S. mobile-phone customers at 270 million.
In surveys done over the past year, the GAO found that 42 percent of mobile customers who wanted to switch service did not do so because they didn't want to pay an early termination fee. Another 34 percent of mobile-phone customers received unexpected charges on their bills and about 31 percent had difficulty understanding their bill at least some of the time, the GAO said.
U.S. Representative Ed Markey, former chairman of the House Energy and Commerce Committee's Subcommittee on Telecommunications and the Internet, said the report zeros in on some problem areas in the mobile industry.
"GAO has pinpointed one key reason for consumer dissatisfaction—early termination fees charged by carriers—which raises concerns both from a consumer protection and a competition standpoint," Markey, a Massachusetts Democrat, said in a statement. "In the digital age, where technology can change overnight, consumers should not be chained to their wireless provider for years through exorbitant early termination fees."
Some lawmakers complained when Verizon Wireless announced recently it was doubling early termination fees to $350 for some smartphones.
Even though it receives more than 20,000 complaints a year, the FCC provides little oversight of mobile carriers, the GAO report said.
"FCC also lacks goals and measures that clearly identify the intended outcomes of its complaint processing efforts," the report said. "Consequently, FCC cannot demonstrate the effectiveness of its efforts to process complaints."
CTIA, a trade group representing mobile carriers, focused on the survey results showing 84 percent of customers very or somewhat satisfied with their service.
"In this fiercely competitive industry, our members work very hard for each customer to provide them with the best products and services," Steve Largent, CTIA's president and CEO, said in a statement.
Carriers serving about 94 percent of the postpaid mobile market have prorated early termination fees, Largent added.
"We understand there may be some confusion over early termination fees," he said. "There are many choices available for consumers, including options that do not have any early termination fees such as unsubsidized handsets without a contract and a prepaid plan that has no contract. More than 20 percent of American wireless consumers choose these options."
The GAO report recommends that the FCC work harder to inform mobile customers about the complaint process, develop ways to measure outcomes of the complaint process and work more closely with state regulators on mobile oversight.
The FCC, in a response to the report, noted that in August it launched three proceedings examining mobile-phone practices, including the flow of information to customers. The FCC is also developing a new complaint and tracking system, Steven VanRoekel, the FCC's managing director, wrote to GAO.
The FCC will be "mindful" of the GAO recommendations as it moves forward with these initiatives, VanRoekel wrote. The FCC will pay attention to the GAO report as "we craft new approaches to further protect American consumers of wireless phone service," he added.