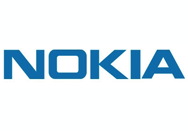 Apple announced on Friday that it is countersuing Nokia in yet another ongoing patent dispute.
As you may recall, Nokia first sued Apple in Delaware District Court back in October, laying claims that the iPhone violated ten different patents owned by the Finnish cell phone company. These patents cover technologies that are at the basis of a cell phone's functions, such as the various interfaces required to connect to a GSM network, transmit data, and encode voice information.
In its countersuit, Apple is upping the ante and claiming that Nokia's products infringe 13 patents that it holds, although the company's press release doesn't specify which patents are the subject of litigation, or what technologies and invention they cover. But that doesn't mean the company's afraid to lay down a little language:
"Other companies must compete with us by inventing their own technologies, not just by stealing ours," said Bruce Sewell, Apple's General Counsel and senior vice president.
Apple's countermove follows a typical pattern for this type of litigation, in which patent claims are often used as bargaining chips in an attempt to force a settlement. However, it also signals that Cupertino continues to invest heavily in the mobile market and is prepared to go to great lengths to defend its position in the marketplace.
This is the second bit of recent patent-related news involving Apple. Earlier this week, a court in the Eastern District of Texas ordered the company to pay $21.7 million in damages to Palo Alto, CA-based Opti for infringement on a memory-optimization patent.