The next best thing: Watch a live blog, like the one our own Jason Snell and Dan Moren posted. But that had technical problems caused by high demand (we weren't the only site that had difficulties).
The next-next best thing: Watch the video of the presentation itself. Apple has posted the iPad event in its entirety. It's available in three resolutions (320-by-180, 480-by-270, and 640-by-360). The video is available only as a stream. (As of this writing, the event video has yet to be posted to Late Wednesday night, the event video was posted in the Apple Keynotes section in the iTunes Store.)
So gather your friends, put on your collection of Iomega buttons from past Expos, wear something around your neck and pretend it's a name badge, watch the stream, and hoot and holler as Steve Jobs does his magic. It's almost like being there, without having to wait in line.
iPad (2010)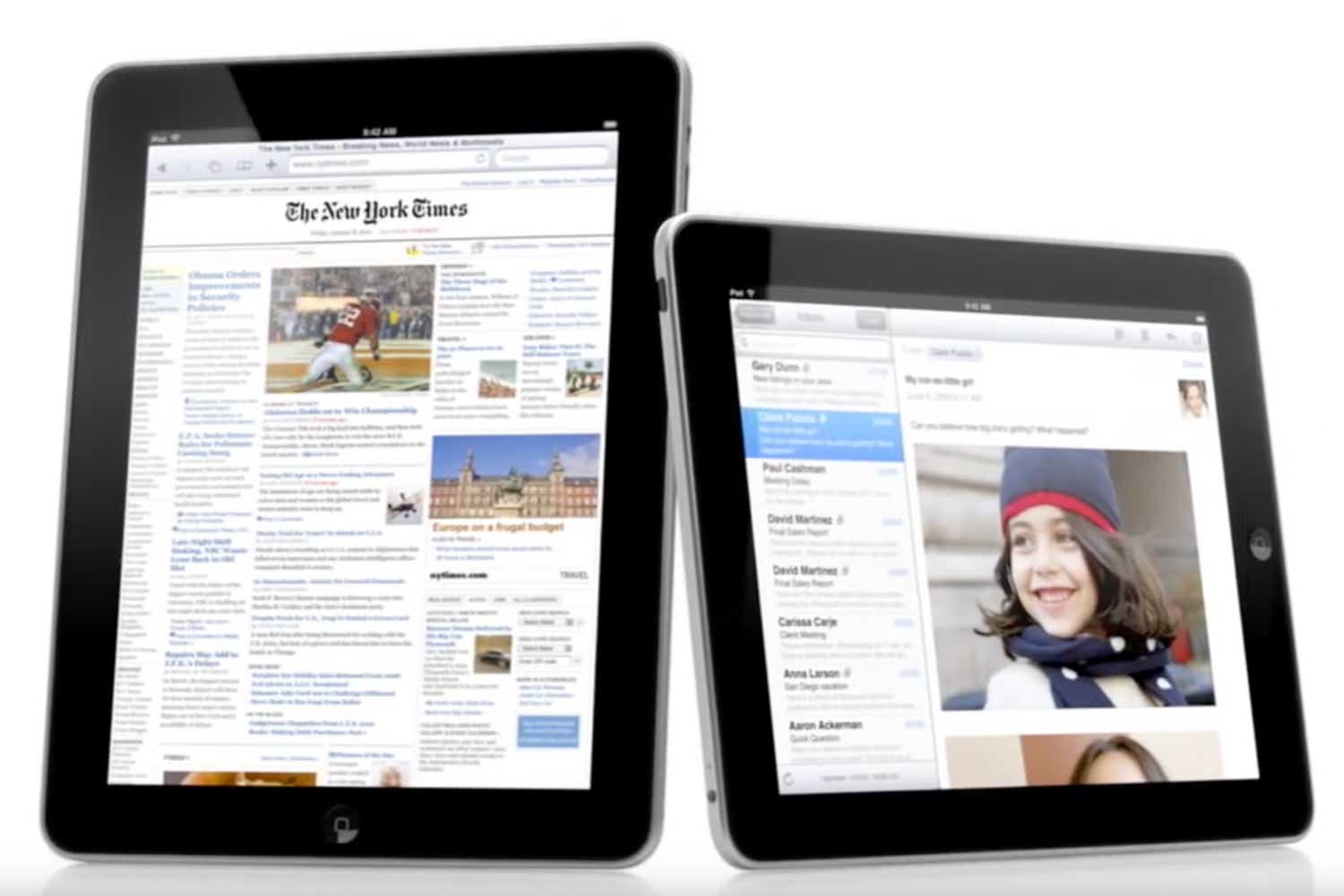 Read our full
iPad (2010) review
Note: When you purchase something after clicking links in our articles, we may earn a small commission. Read our affiliate link policy for more details.