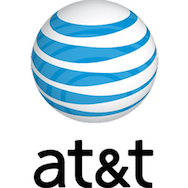 Over the weekend, the New York Times reported a rather surprising story: as it turns out, it's not AT&T's fault when your iPhone drops a call or fetches your e-mail at a rate of one message per hour. The problem is actually that your iPhone is poorly designed.
No, really. That's what it said.
The claim was made in Randall Stross's Digital Domain column and is based on data from Global Wireless Solutions and Root Wireless, two companies which test cellular networks. Global Wireless results claims that AT&T has 40 to 50 percent higher throughput than its competitors. Root Wireless also found that the network had better average speeds (unquantified in the article), and stronger signals to boot. iPhone users who see worse results, Stross postulates, are running into problems because of poorly designed circuitry in their handsets.
In my last story on AT&T data rationing, I left off by saying that it wouldn't be long until AT&T gave me something else impossible to believe. I think this qualifies. Granted, it's not AT&T making this claim—but AT&T is a client of Global Wireless, and there's no information about how Global's results came to be reported alongside those of Root Wireless. Maybe Stross just happened to get two independent press releases on the same day. Maybe.
I checked out the Websites of both Global Wireless and Root Networks, hoping to find some information about their testing methodology. Nada on Global's; I infer from the Times article that they have a bunch of guys in vans with cell phones. A large bunch, who made 5 million voice and data calls across 3 million miles of road. Root's process is rather interesting; it collects data from apps running on smartphones. Unfortunately, Root can't run its application on the iPhone itself, due to the limitation in background-processing, throwing yet another question into the mix. The company's run 17 million tests on other phones, though, and its results are published at CNet Review's carrier coverage page.
Those testing numbers, incidentally, are why I wanted to know more about the tests. They're too high. Tell me you tested a network 10,000 times, and that sounds reasonable; say you've made 5 million phone calls, and I start dividing by 365. (Nearly ten calls a minute, year-round, no breaks.) I'm not saying they haven't done it; I'm observing that is a number designed to shut off the critical thinking function in the listener.
The main reason I'm skeptical: many of the high-volume bloggers and tweeters are also the kind of people who run network bandwidth monitors 24/7. So am I, using a utility called MenuMeters. Eventually, you get a feel for your actual speed with plain old human perception. It's just not credible that a speed difference of 50 percent would have gone unnoticed among this crowd. When one commercial provider has a service that knocks everyone else into a cocked hat, we talk about it.
Likewise, many folks were AT&T subscribers before June 29, 2007, and probably would have noticed if their bandwidth took a hit when they switched from a non-iPhone to an Apple gadget. And, of course, thanks to the iPhone's global availability, the third dog that isn't barking is the lack of corroborating evidence from other countries that the iPhone is bottlenecking their speed.
So with all due respect to the Times, I'm taking this with a kilograin of salt until it's corroborated elsewhere. So far, that's not coming; David Reed, designer of the UDP protocol, reported to David Farber's Interesting-People mailing list on Sunday that if you test the AT&T network with high-performance measuring tools and a 3G modem, you can expect the same results you see on an iPhone.