We spent most of 2009 listening to an unending stream of information about the world's financial crisis. But not all the news was bad for Mac businesses. Here are some of the highlights:
Snow Leopard Server
Is Apple serious about the business community? This year, the company cut the price of its server software in half and added numerous features geared to turn IT administrators' heads. Snow Leopard Server ($499; ) now includes Address Book Server and Mobile Access Server as well as Push services for e-mail and calendaring. Instead of a confusing mash of licensing options, now there is just one—unlimited access. Most of the server software's existing features saw improvements in speed and ease of use.
The Mac mini with Snow Leopard Server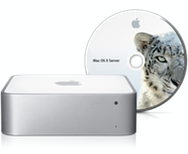 As a follow up, Apple released the $999 Mac mini with Snow Leopard Server ( ). The mini has a dual-core 2.53GHz Core 2 Duo processor, 4GB of RAM, a gigabit ethernet port, FireWire 800, and five USB 2.0 ports. It also has a second internal Serial ATA hard drive in place of an optical drive, which brings it up to 1 terabyte of internal storage. Combined with Snow Leopard Server's workgroup tools, this compact, low-cost server is a great new option for small businesses, small workgroups, and schools.
iWork '09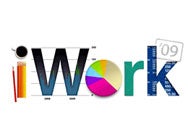 Introduced in January, Apple's iWork '09 improved Apple's $79 office suite with a host of new features. Keynote '09 ( ) got new animation abilities. Pages '09 ( ) gained the ability to mail merge with Numbers spreadsheets and started supporting MathType and EndNote X2—a big help for scientists and academics in particular. Numbers '09 ( ) beefed up with better charts and formulas. Apple also launched the beta of iWork.com, a new online service for sharing documents.
Social networking
Even though the potential loss of employee productivity gave some pause, this year businesses embraced social networking sites such as Twitter and Facebook to promote their businesses. One survey showed business use of Twitter jumped more than 250 percent from last spring. (You can follow Macworld's Business Center at @macworldbiz or Macworld's general Twitter account at @macworld.)
The cloud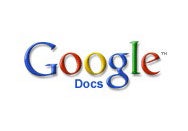 Dell may have tried to trademark the term way back in 2007, but it was 2009 when "the cloud" came into its own as a buzz phrase. "Cloud computing" generally refers to Web-based programs that rely on distant data centers. One prime example is the Google Apps. Those programs continued to make inroads into businesses, luring some high-profile groups, such as the city employees of Los Angeles, away from Microsoft Office and other desktop programs. But several mishaps this year, including data loss by T-Mobile Sidekick users and some notable service outages, also drew attention to some of the problems with the cloud computing model.
Onward to 2010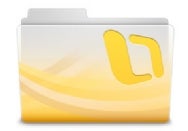 Next year, we look forward to the newest edition of Microsoft Office for Mac. This update will replace Microsoft's venerable Mac e-mail program, Entourage, with Outlook for Mac. Microsoft has also said the update will bring back Visual Basic for Applications (VBA), the programming language that many businesses relied on extensively for macros and have bitterly grieved for since it was removed from Office 2008.