We spent most of 2009 listening to an unending stream of information about the world's financial crisis. But not all the news was bad for Mac businesses. Here are some of the highlights:
Snow Leopard Server
The Mac mini with Snow Leopard Server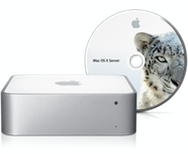 As a follow up, Apple released the $999 Mac mini with Snow Leopard Server ( ). The mini has a dual-core 2.53GHz Core 2 Duo processor, 4GB of RAM, a gigabit ethernet port, FireWire 800, and five USB 2.0 ports. It also has a second internal Serial ATA hard drive in place of an optical drive, which brings it up to 1 terabyte of internal storage. Combined with Snow Leopard Server's workgroup tools, this compact, low-cost server is a great new option for small businesses, small workgroups, and schools.
iWork '09
Social networking
Even though the potential loss of employee productivity gave some pause, this year businesses embraced social networking sites such as Twitter and Facebook to promote their businesses. One survey showed business use of Twitter jumped more than 250 percent from last spring. (You can follow Macworld's Business Center at @macworldbiz or Macworld's general Twitter account at @macworld.)
The cloud
Onward to 2010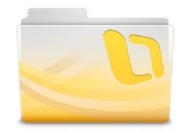 Next year, we look forward to the newest edition of Microsoft Office for Mac. This update will replace Microsoft's venerable Mac e-mail program, Entourage, with Outlook for Mac. Microsoft has also said the update will bring back Visual Basic for Applications (VBA), the programming language that many businesses relied on extensively for macros and have bitterly grieved for since it was removed from Office 2008.
Note: When you purchase something after clicking links in our articles, we may earn a small commission. Read our affiliate link policy for more details.