Widespread reports that the iPhone has grabbed a dominant market share position in Japan may be a bit premature.
The IT press has been abuzz with news that, according to Japanese firm Impress R&D (Japanese only), the iPhone now commands over 44 percent of the smartphone market in that country.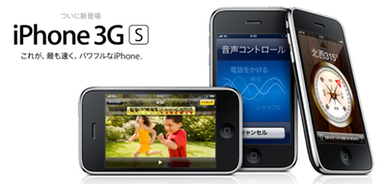 The widespread analysis has been keeping pundits busy across the Internet, particularly as they try to reconcile this remarkable piece of information with recent news that Apple is having a hard time penetrating the notoriously fickle Japanese market.
But Macworld has determined that the news release from Impress actually discusses the results of a survey of mobile users on their perception and use of smartphones.
The iPhone 3G and 3GS did, indeed, rank first and second in the survey with over 46 percent of responses, probably due, at least in part, to a recent marketing push by Japanese iPhone licensee Softbank. Android, a newcomer in the country, ranked tenth, while devices powered by Windows Mobile lost considerable ground on a year-over-year basis. However, even in the original document it's unclear exactly whether the survey measures actual device ownership and ongoing usage, or merely the respondents' impression of a device's popularity.
Although these are not hard numbers—which makes it difficult to say with certainty how well the iPhone is doing in Japan—the survey results clearly show that Apple is making inroads (at least from an awareness perspective) in a difficult market known for its idiosyncratic devices, which are used for everything from paying for train tickets to buying groceries (as well making the occasional phone call).
The survey, part of Impress's Book of Smartphones research paper, covers approximately 3,000 users from across Japan; in addition to the popularity of smartphone devices, it also analyzes device use for data and voice usage in both business and personal scenarios.