Google on Wednesday announced that its Chrome browser for iOS sports four new features to make it easier to find what you need. While Chrome isn't the default browser on the iPhone, it's easy to change it to Chrome or any other browser, and we have complete instructions on how to do it.
Ideas for the next search: When you're on a webpage and tap on the address bar, search suggestions will appear. For example, if you're on Apple's iPhone website, related search suggestions will appear.
More search suggestions: When typing in the address bar, Chrome will now display 10 suggestions (up from six in the previous release).
What's trending: Tap on the address bar, and a list of trending searches appears. This feature is not available on the iPhone until later this year.
Chrome for Android has also expanded its Touch to Search feature to show related searches in addition to its ability to search a word or phrase directly from a webpage.
Chrome for Mac downloads redesign
Chrome for Mac has changed how downloads on monitored. The downloads bar that appears at the bottom of the browser window has been replaced by the download tray icon that appears in the right side of the address bar. It has an animation to show the download progress, and it temporarily expands into a notification to let you know when the download is done. This notification can be turned off in Chrome's settings.
Clicking on the download tray icon shows downloads you've performed in the past 24 hours, as well as any downloads in progress. Buttons to pause, stop and resume downloads are also available.
Chrome can also identify potentially malicious files and can block those files from being downloaded.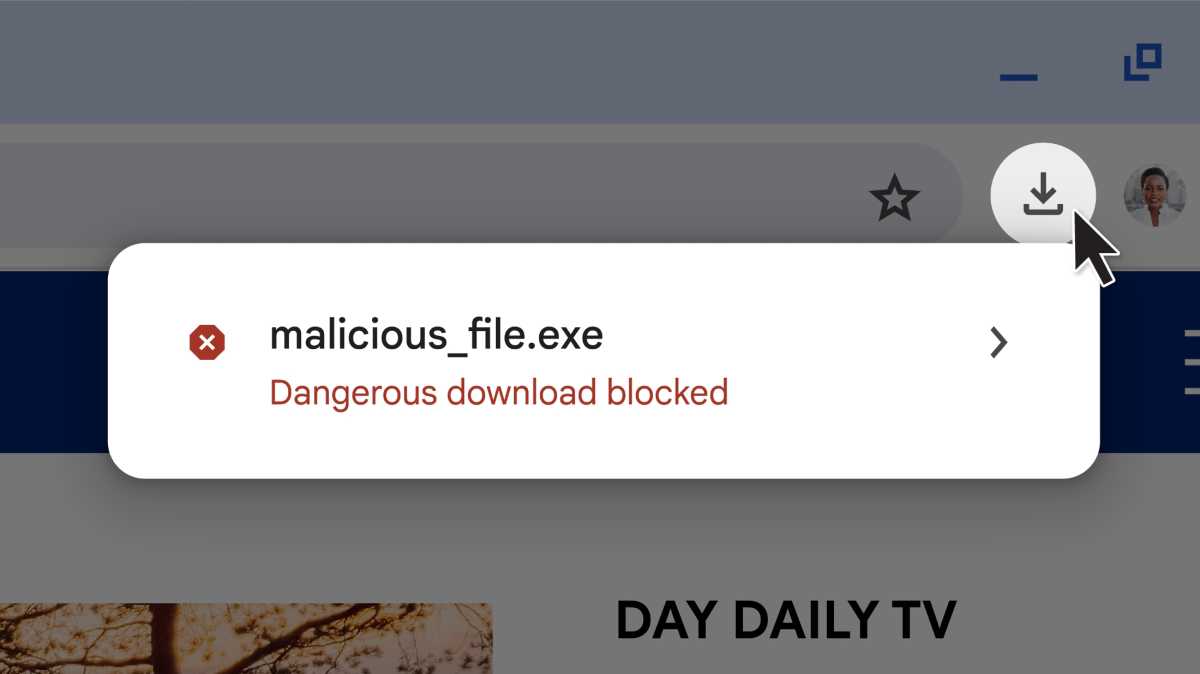 Google
"Downloads are a core part of day-to-day web browsing, from getting the perfect cat-themed background for your PC to saving a copy of your tax return," said Chrome Senior Product Manager Jasika Bawa. "Over the years, we have listened to your feedback about the legacy Chrome downloads experience. We learned that while there was a lot about it that worked well for you, like strong support for core download journeys and built-in protection from harmful files, it had its problems too…All this made it clear that there was room for improvement for us to create a more intuitive experience for downloading in Chrome."
The update (115.0.5790.160) is available by going to the App Store and searching for Chrome. Then click "Get" if you haven't installed it yet or "Update" if it hasn't automatically updated.